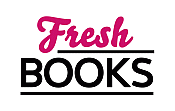 Great Summer reading - June releases
"Sparks fly between an exuberant romance novelist and her steadfast reality show TV producer"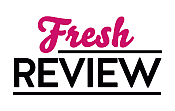 Reviewed by Make Kay
Posted May 16, 2023

Authors Christina Hobbs and Lauren Billings, writing as Christina Lauren, bring another shop stopper in THE TRUE LOVE EXPERIMENT. Loosely tied to THE SOULMATE EQUATION (my very favorite book of 2021), THE TRUE LOVE EXPERIMENT is my top read of 2023 thus far, and it's so fabulous that I can't imagine anything else this year could possibly eclipse it. This is an outstanding rom-com full of big laughs, body positivity, and snappy dialogue. It made me ugly cry in several spots due to all the feels, too. One can't help but think that a lot of the struggles the romance author heroine deals with are drawn from real-life experiences of the authors, dealing with society's general disdain for romance and the devaluing of women's topics.
Our heroine is Felicity "Fizzy" Chen, a bestselling romance author who's in a major life slump. She's contacted by a production company who wants her to be the lead in a reality dating show, and isn't that just an awesome concept to watch an author who brings the world Happily Ever Afters find her own happiness on air?! Fizzy is trying to recapture her mojo and agrees, but has her own spin on the reality show format, for example demanding contestants that fit the main romance book archetypes like Hot Nerd, Cinnamon Rolls, and the One That Got Away.
Conner Prince III is the producer, who normally works on socially conscious documentaries but is shoved by his boss into this foreign milieu of reality TV. Conner is the bomb. He's delightful, quiet, and self-actualized. He is such a good man with an incredibly loving heart. The two of them together seem like maybe they should clash, but they smooth each other's edges and make each other MORE.
I adore Fizzy! She is live-out-loud fun, with an infectious exuberance that sweeps up her friends, her coworkers, and the reader into her lust for life. The authors describe Fizzy as bold and bright, and I think that is perfect. While Fizzy is meeting the eight hunks who are competing to be her true love on the reality show, however, Fizzy and Connor are quietly falling in love. There is a lot of fun and a lot of angst that this burgeoning relationship brings. And wow, their chemistry is off the charts!
THE TRUE LOVE EXPERIMENT is hilarious, poignant, and ebullient. Lauren's book heads straight to my keeper shelf, and I know THE TRUE LOVE EXPERIMENT is a book I will re-read each year to relive the utter delight of this rom-com romp.
SUMMARY
Sparks fly when a romance novelist and a documentary filmmaker join forces to craft the perfect Hollywood love story and take both of their careers to the next level—but only if they can keep the chemistry between them from taking the whole thing off script—from the New York Times bestselling authors of The Soulmate Equation and The Unhoneymooners.

Felicity "Fizzy" Chen is lost. Sure, she's got an incredible career as a beloved romance novelist with a slew of bestsellers under her belt, but when she's asked to give a commencement address, it hits her: she hasn't been practicing what she's preached.

Fizzy hasn't ever really been in love. Lust? Definitely. But that swoon-worthy, can't-stop-thinking-about-him, all-encompassing feeling? Nope. Nothing. What happens when the optimism she's spent her career encouraging in readers starts to feel like a lie?

Connor Prince, documentary filmmaker and single father, loves his work in large part because it allows him to live near his daughter. But when his profit-minded boss orders him to create a reality TV show, putting his job on the line, Connor is out of his element. Desperate to find his romantic lead, a chance run-in with an exasperated Fizzy offers Connor the perfect solution. What if he could show the queen of romance herself falling head-over-heels for all the world to see? Fizzy gives him a hard pass—unless he agrees to her list of demands. When he says yes, and production on The True Love Experiment begins, Connor wonders if that perfect match will ever be in the cue cards for him, too.

The True Love Experiment is the book fans have been waiting for ever since Fizzy's debut in the New York Times bestselling The Soulmate Equation. But when the lights come on and all eyes are on her, it turns out the happily ever after Fizzy had all but given up on might lie just behind the camera.
---
What do you think about this review?
Comments
No comments posted.

Registered users may leave comments.
Log in or register now!