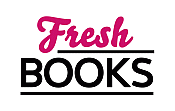 Great Summer reading - June releases
"Well Researched with Captivating Language"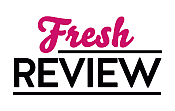 Reviewed by S. Lyn Collins
Posted May 16, 2023

I loved reading the previous book by Kelly Bowen, THE PARIS APARTMENT, and couldn't wait to read her newest historical fiction release. THE GARDEN OF LOST SECRETS did not disappoint. The story exists in dual timelines--the present day and the years leading up to and during World War II. The setting is predominantly at a chateau near Normandy, France with the characters in war years spending time in the Netherlands and Northern Africa.
Nickolas and Stasia fall in love as children then spend the war apart fighting the Nazis and trying to survive. In the present day, contractor Isabelle renovates historic properties while caring for her aging parents. She and her estranged sister, Emilie, a renowned architect who lives in Paris, decide to fulfill a childhood dream to purchase and restore the local Chateau.
From page one, the reader is drawn into the beautiful and then wartorn settings with such wonderful descriptions. Bowen clearly did extensive research since the details are seamlessly interwoven in the tale providing the historical realism of the events surrounding the French Naval actions in Africa and the Resistance activity in occupied Netherlands and France. The sad fact is that these events did happen to real people and the author's skillful rendition with fictitious characters evoked strong emotions continuously as the story progressed. Even though it involves disturbing issues, THE GARDEN OF LOST SECRETS finishes upbeat so you won't be left feeling depressed.
SUMMARY
Two sisters discover the fairy tales written by their great-grandmother during WWII in this riveting tale of one woman's secrets lost in the chaos of war—perfect for fans of Julia Kelly and Natasha Lester.

1940 - Stasia always found comfort in the idyllic French countryside where she spent her childhood summers, roaming the gardens of an old chateau and finding inspiration for fairy tales full of bravery and adventure. But these days are much darker, and with Nazis storming across Europe, she soon finds herself one of the most hunted agents of the Resistance. The only safe haven she can think of is Chateau de Montissaire. But she's about to discover that it just may be the center of her biggest mission yet.

Present day - When Isabelle purchases a crumbling chateau in Rouen, it's not just a renovation project—it's a chance to reconnect with her sister, Emilie, the only family she has left. What she uncovers instead is an intriguing mystery… As the siblings piece together the incredible truth behind the books written by their great-grandmother Stasia, they discover an exciting story of courage in the face of treachery and an explosive secret that will change everything they believed about their family.
---
What do you think about this review?
Comments
No comments posted.

Registered users may leave comments.
Log in or register now!