"The summer western romance to appeal to everyone"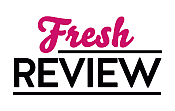 Reviewed by Clare O'Beara
Posted May 4, 2023

Romance Contemporary | Romance Western
This lively summer tale entertained me and will appeal to just about everyone looking for a romance. The modern business side of running a ranch has to include alternative sources of income, and even a gruff rancher can't hold back. Will Sullivan is about to be CAUGHT BY THE COWGIRL as he tries to make ends meet.
Kelsea Carruthers arrives at the Silver Horseshoe Ranch in the scenic Colorado Mountains after a request to evaluate the location for wind energy. She's no ranch girl, she's from Atlanta, but straight away she takes to the animals and all the friendly folks in town like her. EverWind, the company she's working for, needs Kelsea to take soil samples and photos, as well as assess suitability before getting a contract signed. But Will Sullivan knows nothing about introducing wind turbines, as his Uncle Barry, the ranch cook, just went ahead and contacted EverWind without discussion. Will, the sole owner of the spread since his parents died in an accident, has dreams to introduce an elk herd to supplement the cattle. He left the rodeo to take charge and is giving it his all. But sometimes, that's not enough.
I've read several modern Western stories in which a family is patching up thirty-year-old pickups, while other families sell some land for housing so they can stay in the black. Ranches all seem understaffed and the long hours of work can be lonely, as for Will. With no lady in residence, the Silver Horseshoe is just spending money on feed and supplies, not on better living conditions. The small town of Violet Ridge thrives on rodeo and tourism, as well as local trade. But ideas are traditional, and tourists find the stores outdated. Kelsea has modern ideas and she's practical, but she's determined to prove her worth to her family, to her firm, and to herself. If this ranch doesn't sign, she'll have to move on to another prospect.
With a wide and cosy cast, including store owners, chatty seniors, genuine cowgirls, and horses, CAUGHT BY THE COWGIRL shows Colorado during the early summer, during calving time and perfect for socialising. If the author Tanya Agler is trying to stir thoughts of tourism for the area, she has succeeded. I'd love to visit. I applaud the notion of bringing in clean energy to use the ceaseless mountain wind. I also love her main characters, especially Kelsea, who is trying to work hard and find her identity. The cheeky goats and donkey are also a plus. Great ingredients for a wholesome romance. I look forward to reading more from Tanya Agler in the Rodeo Stars of Violet Ridge series.
SUMMARY
She's got a knack…

For roping in hearts

For rancher Will Sullivan, nothing is more beautiful than a Colorado sunrise…until Kelsea Carruthers shows up at his ranch, wanting to lease his land. But Will has plans for his struggling ranch that don't include the gorgeous, quirky Southern belle. Now Kelsea is quickly learning how to be a true cowgirl—even as she steals everyone's hearts. And this gruff, set-in-his-ways cowboy might just be falling the hardest…
Excerpt
It was for the best she was leaving at the end of the week...
Kelsea stopped and glanced back at the store as the sign was changed to Closed. "I forgot to buy the hat."
"No one should leave Violet Ridge empty-handed." Will passed her the parcel, as concern he might have overstepped his role as a client crossed his mind.
She squealed at the present. "For me?"
"A thank-you for dinner."
She unwrapped the hat and snowflake pin, and her mouth dropped open. She traced the fine filigree of the silver, her eyes soft with wonder. "This is beautiful. I love it."
"Yeah, well, dinner was nice."
He groaned at his choice of words. Sunsets were nice, but Kelsea was like a Colorado sunset. You could see one anywhere in the world, but in Violet Ridge against the backdrop of the Rockies, the oranges and pinks popped with an added dimension he'd found nowhere else.
Sunsets here weren't just nice—they were unforgettable and exquisite.
Same as Kelsea.
---
What do you think about this review?
Comments
No comments posted.

Registered users may leave comments.
Log in or register now!