"She needs faith to find love."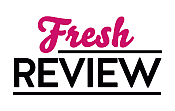 Reviewed by Annetta Sweetko
Posted April 26, 2023

Faith Kemp has always been faithful to the way of life her family follows, but when she leaves her family and returns home with a baby – there is a lot of speculation. Though she has THE GIFT OF FAITH it might not be enough to see her through this time.
Daniel Kanagy has no choice but to help his family with their gift shop as his other brothers have broken away and have left him with the burden. He would love to tend his bees and sell honey but one does one's duty. But his heart is also moving in another direction—Faith Kemp, who brings her dried flower arrangements to the shop. Something she does to help out her family but it also allows her time to visit the handsome Daniel.
How could she possibly catch the eye of such a man, with all the rumors going about her? It doesn't help that a number of people are bent on keeping those lies flowing. Faith should have more faith when it comes to love.
THE GIFT OF FAITH is a poignant read, filled with mistakes, family, rules, love, and miracles. An easy read, though, I personally stumbled over some of the Amish terms - it took a moment to translate and usually left me shaking my head and laughing at how simple it was. Aside from that it was a relaxing, warm-hearted read.
The family trials that Faith went through showed her strength and the love for her wayward sister all led the way to finding the freedom to love Daniel. He makes her believe in herself and see herself through his eyes and see that she is not the plain, quiet girl to be overlooked.
THE GIFT OF FAITH is one of those books that will have you holding on - "just one more chapter" until the end and leave you still wanting more.
SUMMARY
The rewards of faith are plentiful in this sweet Amish romance from the author of The Gift of Joy.

The quietest of the three Kanagy boys, Daniel, would prefer to spend his time keeping his bees and selling the honey rather than tending his family's gift shop. But with both his brothers breaking away from the family business, his parents need Daniel more than ever.

Contrary to town gossip, Faith Kemp didn't jump the fence—she left to track down her twin sister, Mercy. When Faith returns home with a newborn baby, the rumors are tough to set right, and not everyone in the community is welcoming. To help support her family, Faith sells dried flower arrangements to the popular gift shop in town. Each visit, she looks forward to seeing Daniel Kanagy. He doesn't say much, but his steady strength speaks to her just the same.

With girls buzzing around Daniel and trying to catch his eye, why would he turn his gaze to a quiet, plain girl who has a baby and too many rumors about her?
---
What do you think about this review?
Comments
No comments posted.

Registered users may leave comments.
Log in or register now!