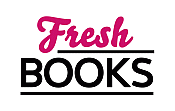 Great Summer reading - June releases
"Scandals, spite and spies in a romantic London Season"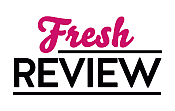 Reviewed by Clare O'Beara
Posted March 28, 2023

This fun romp set in 1817 is the first of the Gambler's Daughters series. Three gently-bred Irish sisters, Gwendolyn, Dara, and Elise Lanscarr, are likely to stay in Co. Wicklow for ever and be married off to local minor gentry. Their sea-captain father has not been heard from in years, and is considered deceased. Rebelling against a male relative, they plot an escape to London for the Season.
A KISS IN THE MOONLIGHT highlights how difficult it was for those without connections to gain entry to high society. Most well-off girls made friends at country homes, and were introduced by a relative. They came to town with high expectations of party invites. Michael Brogan, an Irish politician, observes the three lovely Lanscarr sisters on the fringes of society, with their chaperone aunt Tweedie and unfashionable clothes. Amusingly, the sisters, who should have traded on what they had in common, at first spurn the MP because he is Irish and they want wealthy English husbands.
The tale involves the points of view of each girl, and features the servants as essential to their lives. This despite the fact that they are good needlewomen, fashioning their adornments. Other Irish young ladies are furious with the Lanscarrs for getting more notice when they do gain respectability. As we'd expect, there's scandal, murder and financial secrets underneath the frothy layers of parties and dresses. Cathy Maxwell has authored many Regency adventures and doesn't turn out insipid tales.
A KISS IN THE MOONLIGHT eventually settles on Dara, the middle sister, to gain a romance. I expect the other two girls will get their turns in the next books – if their sisterly bond can survive the disruption and envy bound up in this tale. Having a known gambler for a father makes them not quite reputable, so they are more prepared to flaunt convention than a titled miss would have been. I was cheering for Dara after one particular episode, and I will look forward to reading the rest of the series. Cathy Maxwell has written a sure winner.
SUMMARY
New York Times bestselling author Cathy Maxwell begins a spectacular new series, the Gambler's Daughters. Three aristocratic sisters must use their wits and wiles to make their ways in Regency London...only to learn the path to making a brilliant society marriage isn't easy—especially when Love gets in the way!
To Marry a Duke…
Once there were three Irish sisters—Gwendolyn, Dara, and Elise—who had to fend for themselves when their gambler of a father disappeared, leaving them with an unscrupulous cousin. Dara hatches a daring plan: they gamble what little they own to finance a London season. Her goal: to use their looks and their wits to find a duke to marry for each sister!
It seems her crazy plot might work when the sisters are declared the "Incomparables" of the Season. Dukes and lords line up at their door, but bold women and scandal always go hand in hand. Particularly when Dara's plans are challenged by the likes of Michael Brogan, who provokes Dara as much as he tempts her. The handsome, clever, and rising politician is definitely not a duke, but he's determined to teach her about ambition, men, and, above all, love, making Dara wonder if her plans are about to change.
---
What do you think about this review?
Comments
No comments posted.

Registered users may leave comments.
Log in or register now!