"First in a New-ish series from a Beloved Author"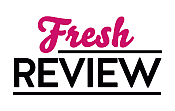 Reviewed by S. Lyn Collins
Posted March 21, 2023

Romance Suspense | Women's Fiction Contemporary
Readers of Lora Leigh who are familiar with the Nauti series have been introduced to the bad boy McKay cousins, who fell in love and became family men. IN ISABEAU'S EYES begins Kentucky Nights, a spinoff of that series, which does have some callbacks to the Nauti books.
Trucker Calloway was raised as the foster brother to Angel Calloway (the long-lost daughter of one of the McKay wives). His story has the hallmarks of a classic Lora Leigh story with the romantic leads falling instantly in love, steamy sexy scenes, and of course, the over-the-top possessive alpha male. All of the McKays and their families are actively involved in the narrative of this novel.
I found that some mention of their backstories and history would have been helpful. The first Nauti book came out in 2007 and the last book in that original series came out over five years ago. Although I had read the earlier books, some context would have enhanced my reading experience. Because of this, along with a far-fetched plot, I found it hard to connect with this storyline and the new characters. However, devoted fans of Lora Leigh's Nauti series--especially those who want to catch up with what has happened since the end of those particular books--will enjoy this new outing from a beloved author.
SUMMARY
The first novel in a new series from #1 New York Times bestselling author Lora Leigh—you've met the Mackays; now it's time to meet their friends.

Danger is stalking Isabeau Boudreaux. After the deaths of her parents ten years ago during a violent attack that left her blind, remnants of her vision are returning. But a series of accidents has convinced her friends the Mackays of Somerset, Kentucky, that someone wants her dead. When a roadside blowout proves to be almost fatal for Isabeau and her good friend Angel, Angel's brother mercenary Tracker Calloway knows this was no accident.

After a particularly bloody job, the last thing Tracker wants to do is get involved. But whoever is after Isabeau almost hurt his sister, and Isabeau is the most beautiful woman he's ever seen. Tracker is determined to protect her but knows staying away from Isabeau is impossible. He begins a steady seduction to tempt the innocent woman into a world of hunger like she could have never imagined. And keeping her is the only option—if he can save her from an unknown enemy as her sight begins to slowly return.
---
What do you think about this review?
Comments
No comments posted.

Registered users may leave comments.
Log in or register now!