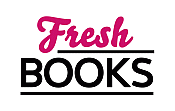 Sprouting great new books in April
"Female Sherlock Holmes confronts a twisty plot of love, jealousy, and betrayal"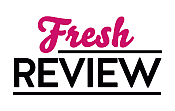 Reviewed by Make Kay
Posted March 14, 2023

Mystery Historical | Romance Historical
Author Sherry Thomas brings us another fabulous installment in the Lady Sherlock series. A TEMPEST AT SEA is the seventh book in the gender-bending Sherlock Holmes series, and lucky number seven is such a delight to read! Charlotte Holmes invented an imaginary invalid brother Sherlock, who she "consults" with so her staid Victorian clients believe they are being assisted by a "proper" male investigator. This allows the brilliant but socially odd Charlotte to use her massive intellect to independently support herself and her sisters, and escape the confines of polite society. Charlotte is ably assisted in her sleuthing by Mrs. Watson, who when in disguise as Sherlock Holmes' landlady or housekeeper, goes by the name of Mrs. Hudson. Charlotte also works closely with Lord Ingram Ashburton, her childhood friend and now lover, who is of great assistance in her investigations.
In the last book, MISS MORIARTY, I PRESUME, Charlotte faked her own death in Cornwall to escape the deadly attention of master criminal Moriarty. While in hiding, Charlotte receives a tempting challenge--if she can locate a dossier that the crown is desperate to recover, she will receive protection and can resume her normal life. In pursuit of the dossier, Charlotte and Lord Ingram now travel aboard the RMS Provence, sailing for the eastern hemisphere. But once aboard, their pursuit is quickly complicated by a brutal murder onboard.
Charlotte is supposed to be dead and must evade the scrutiny of Moriarty's agents, who are everywhere and could be involved in the murder. So Charlotte must stay hidden or disguised shipboard while still searching for both the dossier and the killer, which heightens the tension marvelously. With a small cast of characters trapped together in a small ship, the story evokes the claustrophobic and deadly feel of Agatha Christie's DEATH ON THE NILE. The tightly woven plot is well done, and I found myself delightfully misled by the red herrings that abound.
Thomas previously wrote beautiful romances before starting this historical mystery series, and there is a lovely romantic thread between Lord Ingram and Charlotte which has finally blossomed in the last few books. The cast of beloved and well-developed supporting characters brings a fullness to the story. Thomas outdoes herself in A TEMPEST AT SEA, bringing us a quirky female Sherlock Holmes and compatriots who must decipher a twisty and taut plot of love, jealousy, and betrayal.
SUMMARY
After feigning her own death in Cornwall to escape from Moriarty's perilous attention, Charlotte Holmes goes into hiding. But then she receives a tempting offer: Find a dossier the crown is desperately seeking to recover, and she might be able to go back to a normal life.

Her search leads her aboard the RMS Provence, sailing from Southampton for the eastern hemisphere. But on the night Charlotte makes her move to retrieve the dossier, in the midst of a terrifying storm in the Bay of Biscay, a brutal murder also takes place on the ship.

Instead of solving the crime, as she is accustomed to doing, Charlotte must take care not to be embroiled in this investigation, lest it become known to those who harbor ill intentions that Sherlock Holmes is abroad and still very much alive.
---
What do you think about this review?
Comments
No comments posted.

Registered users may leave comments.
Log in or register now!