"Change is in the air for the folks of this small town."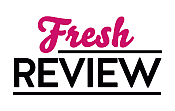 Reviewed by Sandra Wurman
Posted March 14, 2023

Women's Fiction Contemporary | Romance | Romance Small Town
THE GOOD LUCK CAFE is another amazing tale set in a lovely close-knit community created by Annie Rains. Small towns are just ripe for good romantic stories and Annie Rains set the stage for some wondrous moments. THE GOOD LUCK CAFE is chock full of heartwarming moments, inspiring characters, and, for good measure, just the right amount of angst. This is the story of the impending demise of a local coffee shop in the search for a parking lot. Sounds very mundane, but remember, this is Annie Rains and this story deserves many accolades for touching on topics that are current and relevant.
Moira Green is part of a team that mans the dispatching duties for her small town. Often a rather sedate task but at times makes her realize what an important job it is. Her job simply put is to get hold of the correct department to answer the reason for the 911 call. Moira works from home which could be a very isolating experience, except Moira has an amazing group of lifelong friends. Friends who meet weekly for a book club, have lunches and coffee together when possible. In short, a close circle that meet each other's needs for a boost when necessary.
Moira's mother owns and operates the coffee shop that is being eyed as the possible site for a much-needed parking lot. It seems that driving through the town has become rather dangerous, especially when emergency vehicles need access to problems. Moira also has a man who has been a part of her life for what seems like forever. Gil Ryan is now mayor of this town. This is what sets the stage for a confrontational relationship between Moira and Gil. Seemingly insignificant on the surface, but there is an element of sentimentality in these small communities, and they make it difficult to face changes.
But change is definitely in the air for Moira, Gil, and many other folks. In THE GOOD LUCK CAFE, Annie Rains tackles those changes along with her endearing collection of characters. We learn quite a lot about these people through their dialog and actions, another talent of this author.
We are treated to bits and pieces about events that happened many years ago. For Moira, they have fashioned her reluctance to trust men and have left her rather uptight when faced with anything having to do with Mayor Gil. For Gil, this has always been a mystery. He thinks of himself as a good friend and in truth would like to be more. But he recognizes that his role in Moira's life is that of the proverbial thorn in her side. Again not sure why, a feeling shared by all of Moira's girlfriends and family.
As facts are unveiled, we come to recognize just how impactful past experiences can be. Moira's life has been altered by these. As a strong independent woman, she has mastered the art of being single.
Times, they are a-changin'. There is an election for mayor coming up and Gil finds himself challenged for the position he loves and is so good at. Moira is thinking of making some interesting changes as well, and we are treated to a host of characters whose lives will be following some new and hopefully exciting paths. All thanks to the wonderful creative pen and inciteful writing of Annie Rains.
THE GOOD LUCK CAFE is my second foray into the work of Annie Rains. This story reminds me why she has moved up another notch on my must-read list. Her characters are complicated and flawed, so human, and their circumstances are important, relevant, and current.
SUMMARY
The Thursday night book club is back! USA Today bestselling author Annie Rains returns to Somerset Lake, North Carolina, with a heartwarming story that follows the book lovers as they band together to help Moira save her mother's cafe.
Moira Green is perfectly content with her life. She has a rewarding career and plenty of wonderful friends, including the members of her weekly book club. Then everything in her life goes topsy-turvy when the town council plans to demolish the site of her mother's beloved café to make room for much-needed parking. Moira is determined to save her mother's business, so she swallows her pride and asks Gil Ryan for help.

Moira and Somerset Lake's mayor were good friends once, the kind who could laugh at everything and nothing at all. Until one night changed everything between them. And now, with Gil supporting the council's plans, Moira is forced to find another way to save Sweetie's—and it involves campaigning against Gil. Going head-to-head in a battle of wills reveals more than either of them are ready for, and as the election heats up, so does their attraction. But without a compromise in sight, can these two be headed for anything but disaster?
---
What do you think about this review?
Comments
No comments posted.

Registered users may leave comments.
Log in or register now!