"Wrap up well for a winter crime story set in Michigan"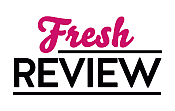 Reviewed by Clare O'Beara
Posted March 13, 2023

Mystery Amateur Sleuth | Mystery Cozy | Mystery Culinary
Michigan is ice-cold all the way through winter, and Shiloh Bellamy almost forgot during her ten years away from home. Now restoring the run-down family farm with her senior dad, Sully, she finds herself in harm's way - or in farm's way, as the title playfully suggests.
Cherry Glen is a great location for the Bellamy farm which is getting organic certification, but the wind off the Great Lake means this tale is full of snow and frozen landscapes. People stay cheerful, use snow equipment, and drive to town. Fields Brewery holds a beer-tasting party including local cherries in the recipes and a voting contest. Shiloh's friends Kristy and Kent Garcia hope to win, but the outcome sets Kent up to look bad when the brewery owner ends up on ice. Shiloh decides to try to find alternative suspects.
A few merry days are passed at the county Ice Fishing Derby, which Sully is determined to win in his class. I would have thought the fish went to sleep in the cold, but apparently, there are enough to make a plentiful catch for a skilled angler. A lot of information is demonstrated to the next generation of ice fisherpersons. A birding enthusiast we met in an earlier book of the Farm to Table Mysteries holds an owl walk that makes the most of the bare branches. Less fun and more gossip is present at the organic brewer's association. All of the same people are in sight at these events, all wondering how the brewer ended up dead and who will benefit.
One of the nicest parts in IN FARMS WAY and in the rest of the Farm to Table series by Amanda Flower is the realistic and lively portraits of animals. From a Siamese cat to mini sheep and the pug, Huckleberry (who has to be dressed in warm coat and boots for the weather), these cozy mysteries keep me entertained. I wouldn't care if there was no crime to solve. But crime there is, and Shiloh Bellamy is now becoming less of an outsider, though still with her media producer's eyes. People are keen to speculate and perhaps too keen to talk about themselves. Shiloh is soon in danger of knowing too much. I had a great time with IN FARM'S WAY. I can't wait for the apple blossom in spring.
SUMMARY
When the biggest catch at the annual Ice Fishing Derby is the body of brewmaster Wallace, Shiloh must reel in the killer before her farm goes belly-up.
After solving a murder and getting her organic farm ready to overwinter, Shiloh Bellamy still expects the next few months to be busy with repairs, spring planning, and networking with local businesses. She might even be able to broker a new partnership with Fields Brewery and its organic brewer's association. Well, she could if the owner wasn't found murdered at the county Ice Fishing Derby.
Once again, Shiloh gets tangled up in the investigation when the police ignore an entire crop of suspects to blame one of her friends. She'll have to dig deep to find the truth, reel in a killer, and convince her city-slicker pug to wear his winter boots. But with Bellamy Farm still struggling, can Shiloh spare the time to look into the town's fishy characters? Or will her dream farm be the next thing floating belly up?
---
What do you think about this review?
Comments
No comments posted.

Registered users may leave comments.
Log in or register now!