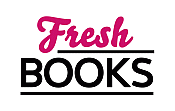 Spring for these books in March
"A Worthy Sequel & Thrilling Ride"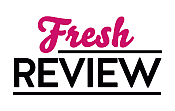 Reviewed by Sandra Martin
Posted March 13, 2023

In THE KIND WORTH SAVING, the second Henry Kimball book by Peter Swanson, Lily Kintner makes a reappearance, but this time she is helping Henry, a former English teacher and Boston police officer, now-turned private investigator. Joan Whalen has hired Henry to follow her cheating spouse, Richard. Yet Joan may have something else on her mind other than catching her husband in the act. She may lead Henry on a game of wits, one in which Lily can be helpful...
Henry is surprised when Joan seeks out his services as a PI. Joan was a student in Henry's honors English class when a school shooter killed another classmate and then himself. Something always unnerved Henry when it came to Joan. She was a watcher and an observer. Now, years later, Joan wants Henry to investigate her husband's infidelity. Henry's surveillance leads him to a home where he hears gunshots and finds Joan's husband and mistress shot to death. It looks like a murder-suicide, but something doesn't feel right to Henry. Henry seeks advice from Lily. After all, a killer knows a killer when they see one. Can Lily help Henry learn the truth about Joan Whalen? And where does Richard Seddon, a former high school classmate of Joan's, fit in the puzzle? Something happened long ago that bonded two people together and that bond is hard to break. Can Henry find out the truth and bring justice to the dead?
THE KIND WORTH SAVING is a smart, devious, entertaining novel about a woman who learned to manipulate others into killing for her at an early age. Once the initial act was complete, she found a taste for ending the lives of those who wronged her. Now, many years later, she has met her match in Henry and Lily. Henry is an interesting character with his own secrets. He is in love (or obsessed) with Lily, although he knows she is unattainable. Lily knows what a killer looks and sounds like. She is the perfect hunter for another killer. When Henry is hurt, Lily becomes the one who vindicates him. Peter Swanson is a talented author who gives us a strong plot and diabolical characters, putting two chilling characters on a collision course with one another. It's a psychological cat-and-mouse game that is so satisfying when the wicked get their due in the end. Especially, when they are not THE KIND WORTH SAVING.
SUMMARY
In this spectacularly devious novel by New York Times bestselling author Peter Swanson—featuring the smart and complex Lily Kintner from his acclaimed novel, The Kind Worth Killing—a private eye starts to follow a possibly adulterous husband, but little does he know that the twisted trail will lead back to the woman who hired him.

There was always something slightly dangerous about Joan. So, when she turns up at private investigator Henry Kimball's office asking him to investigate her husband, he can't help feeling ill at ease. Just the sight of her stirs up a chilling memory: he knew Joan in his previous life as a high school English teacher, when he was at the center of a tragedy.
Now Joan needs his help in proving that her husband is cheating. But what should be a simple case of infidelity becomes much more complicated when Kimball finds two bodies in an uninhabited suburban home with a "for sale" sign out front. Suddenly it feels like the past is repeating itself, and Henry must go back to one of the worst days of his life to uncover the truth.
Is it possible that Joan knows something about that day, something she's hidden all these years? Could there still be a killer out there, someone who believes they have gotten away with murder? Henry is determined to find out, but as he steps closer to the truth, a murderer is getting closer to him, and in this hair-raising game of cat and mouse only one of them will survive.
---
What do you think about this review?
Comments
No comments posted.

Registered users may leave comments.
Log in or register now!