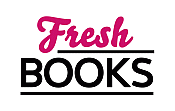 Spring for these books in March
"Captivating story about a remarkable woman!"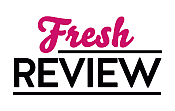 Reviewed by Evie Harris
Posted March 8, 2023

In THE WOMAN WITH A CURE by Lynn Cullen, readers meet Dorothy Horstmann, the daughter of immigrants who became a physician and wanted nothing more than to find a cure for polio. Hers was not a household name, unlike those of Salk and Sabin, but this did not stop her. Thanks to her tenacity and devotion, a foundation was laid as to how the virus worked and this eventually led to a vaccine that saved countless numbers of lives.
As much as this work of historical fiction is about this extraordinary woman, it is also about all the other women of the 40s and 50s. The voices of the women scientists, the housewives, the secretaries, and the nurses are all given room in this story. Lynn Cullin skillfully brings to life this important time in history when competitive men with strong personalities raced to find a cure while a selfless woman worked quietly not seeking fame or recognition.
Impeccably researched and expertly presented, THE WOMAN WITH A CURE by Lynn Cullen is well worth reading. I applaud the author for bringing Dr. Dorothy Horstmann to an audience that might never have known about her. She deserves to be remembered. I highly recommend reading this book.
SUMMARY
She gave up everything — and changed the world.

A riveting novel based on the true story of the woman who stopped a pandemic, from the bestselling author of Mrs. Poe.

In 1940s and '50s America, polio is as dreaded as the atomic bomb. No one's life is untouched by this disease that kills or paralyzes its victims, particularly children. Outbreaks of the virus across the country regularly put American cities in lockdown. Some of the world's best minds are engaged in the race to find a vaccine. The man who succeeds will be a god.

But Dorothy Horstmann is not focused on beating her colleagues to the vaccine. She just wants the world to have a cure. Applying the same determination that lifted her from a humble background as the daughter of immigrants, to becoming a doctor –often the only woman in the room--she hunts down the monster where it lurks: in the blood.

This discovery of hers, and an error by a competitor, catapults her closest colleague to a lead in the race. When his chance to win comes on a worldwide scale, she is asked to sink or validate his vaccine—and to decide what is forgivable, and how much should be sacrificed, in pursuit of the cure.
---
What do you think about this review?
Comments
No comments posted.

Registered users may leave comments.
Log in or register now!