"He wasn't looking, but he finds her..."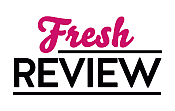 Reviewed by Annetta Sweetko
Posted March 8, 2023

Romance Contemporary | Romance Suspense
Natalie Ward is a lawyer, the daughter of an infamous biker from the Wind Dragons MC, and knows all about getting involved with bikers. So far she has been able to steer clear but one look at Atlas and she fights the attraction but, very soon, she's a goner.
Atlas has his own problems as a member of the Knights of Fury MC (motorcycle club). He is searching for a rival leader causing his people a lot of trouble. He doesn't need a distraction, but meeting Natalie and even knowing who her father is won't deter his libido, his mind, or his heart. He wants what he wants and Natalie is it.
ANSWERING ATLAS is one of the best of Chantal Fernando's Knights and Dragons MC series. These books are always a fun ride, but they are also deeply emotional, sweet, and sad, if not downright heartbreaking. Ms. Fernando brings life to her MC men and women in a way that makes them very likable even like someone you might know. They are not just partying hard but are hardworking with families and running businesses, but when needed, they are not shy about taking care of a problem. The only way they know how... and that way just might be something the law frowns upon.
At first glance, Atlas and Natalie do not look like they are a match, but she is trying to stay away from bikers and he is on the trail of someone the club wants gone. The timing is less than perfect, but it is soon apparent that they mesh very well. Other members of the club come into play in this book (those who had their own books already) and new characters are introduced.
If you love MC stories, with all the right hits of romance, danger, and drama then ANSWERING ATLAS by Chantal Fernando is what you need to read.
SUMMARY
Author Chantal Fernando delivers the sexy third installment in her Knights and Dragons motorcycle club series. He was everything she didn't want and exactly what she needed.
She refuses to date him. The daughter of the infamous Rake from the Wind Dragons MC, lawyer Natalie Ward knows all too well the problems that come with getting involved with a biker. That's not for her--she'll stick to suits over leather. And nothing will change her mind, especially not a sexy, built-like-a-Greek-god biker that rides for the Knights of Fury, another MC.
He loves a challenge. Atlas is on a manhunt to find a rival gang leader, and the last thing he needs is a distraction. But when he runs into Natalie at a bar with all her strength and beauty wrapped in a power suit, he can't look away. He wants to forget her, and running into her at every corner in town doesn't make it easier. Being with her is impossible, but it's the only thing that makes sense.
Never say never. When Atlas helps her get out of a difficult situation, Natalie can no longer ignore their growing attraction. But when a common enemy of both their clubs becomes a client at her law firm, she finds herself pulled into the very world she's sought to avoid.
---
What do you think about this review?
Comments
No comments posted.

Registered users may leave comments.
Log in or register now!