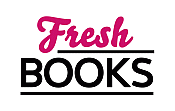 Sprouting great new books in April
"As the season turns to Spring, young hearts warm to love"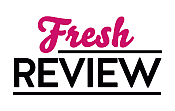 Reviewed by Clare O'Beara
Posted March 8, 2023

Anna Stoltzfus leads a busy life in Promise Glen where she is the schoolteacher, a job held by unmarried women in the Amish community. She is happy with her responsibilities and with being the big sister and much loved daughter and granddaughter of her farming family. THE PROMISE OF EASTER by Marta Perry, a lively romance, starts with the return home of a man Anna blames for a tragedy.
Matthew King couldn't cope with his guilt when James Stoltzfus, his best friend, and Anna's brother, fell while climbing a cliff. Boys will be reckless, but Matthew chides himself. Matthew, who works on building sites, decides to go home for a visit to his aunt for the Easter holiday. What I found surprising is that none of the young characters asks Matthew what it's like to watch tv, what happens on the news, and whether he owns a cellphone. He arrives in a practical vehicle which he puts in a shed, and dons Plain clothes, while people just ask him to milk a cow or mend a roof, showing no curiosity.
The Burkharts are a new family in town and Anna notices the son and daughter are both subdued at school. As their teacher, Anna feels it's her role to help the kids, but the parents don't socialise. Maybe the problem is bigger than just the children. Matthew, whose aunt lives next door to the Burkharts, gets involved because Anna asks him. When the only way to contact someone is to drive there with a horse and buggy or walk, proximity is helpful.
Anna's sister Sally is growing up and paying attention to boys, who may or may not think she's attractive, because they're all too shy to say a word. Seems like youngsters are the same everywhere. The social content is a major part of this gentle romance, but serious themes include survivor's guilt, depression, and coping with loss. Anna has spent so long blaming Matthew--rightly or wrongly--that she can't let go of her animosity, even though the Amish tenet is to forgive. Although she is a teacher, she also has to learn, if she is ever to move on with her life.
I enjoyed reading about the preparations for Easter, which the Amish in Pennsylvania celebrate with family, painting hens' eggs instead of buying chocolate, and making the tasty Osterbrot or Easter bread. A recipe for this yeast bread with almonds and fruit is given in THE PROMISE OF EASTER, one of Marta Perry's Amish Holiday novels. I recently read and enjoyed the first book in the series, THE SECOND CHRISTMAS. Marta Perry is cheerfully showing us the turning of the seasons and the advantages of a slower-paced way of life.
SUMMARY
As Promise Glen prepares for the Easter season, one woman discovers that forgiveness is freedom—and maybe forever after.

Anna Stoltzfus lives a quiet but fulfilling life in Promise Glen. Though she lost her beloved brother in a tragic accident, her family is supportive and close-knit, and her job as a cherished teacher at the Orchard Hill Amish School fills her heart with joy each day. Anna knows one day she'll find someone she can love and marry, but she's perfectly happy with the life she created. Anna's comfort is quickly dashed, however, when the man Anna deemed responsible for James's death returns to the Amish community—Matthew King.

Forgiveness is at the heart of being Amish, and no one else blames Matthew; his grief and pain over losing his dear friend are obvious. Still, no matter how she tries, Anna can't let go of the reckless night that ended her brother's life so soon. The ache had been more tolerable after Matthew left Promise Glen, but now, not only has he returned, Anna's father accepts his offer to work on their farm.

As the preparation for Easter begins, Anna's regular contact with Matthew introduces her to a man far different than the boy she knew before. Perhaps the season of solemn reflection and joyous remembrance might be exactly what they both need to find forgiveness for the past for a hopeful future…
---
What do you think about this review?
Comments
No comments posted.

Registered users may leave comments.
Log in or register now!