"An amazing introduction to a new paranormal series."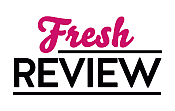 Reviewed by Annetta Sweetko
Posted March 8, 2023

Fantasy Urban | Romance Paranormal
Lark Morgan is a certified necromancer. Her days are usually filled with raising the dead to resolve family disputes, but she also consults with the police when they need her. And maybe she does a few shady raisings. Despite what the local vampires and cops think she is not a DEATH MAKER, but there are times she wouldn't be beyond the temptation.
A recent string of deaths has the cops baffled, the spirits just are not talking. Top it off with the vampire master of the area making a deal she cannot refuse. Lark's mother is ill and wasting away with little hope except one--a vampire can cleanse her blood and save her, he just needs a favor. That favor turns into a lot of trouble as he now thinks of her as someone whose magic is key to their survival. On top of that, Lark keeps having dreams about the veil, the magical place where spirits can be at rest, and a castle. Now someone wants to make her his queen.
DEATH MAKER is a fabulous beginning to J.C. McKenzie's new Lark Morgan series. There are so many varied and interesting characters involved in this series so far: Det. Kang, a grouchy snarky cop; a brother who just might be into illegal activities; a vampire master who wants to own Lark (especially after a little taste of her blood); and a mysterious shadowy being who wants her to be his queen. All this in 300 pages that will have you laughing, nearly in tears, and sometimes really spooked but still wanting more. Ms. McKenzie has built an amazing format for a series that readers can sink their teeth into because there is so much happening and so much we want to see happen.
DEATH MAKER will hit all the notes for those who love paranormal with all the intriguing scenarios, fun but sometimes mysterious dialogue, with a touch of romance that readers will hope builds in a whole bunch of books that follow.
SUMMARY
Most people think my life as a certified necromancer is filled with raising the dead to resolve estate disputes and make the rich richer. And they're not wrong. But I've added illegal raisings and consulting with the police to my résumé.
Normally, I ask the recently departed "whodunit" for the cops, but in a recent string of gruesome killings, the dead aren't helping. And while my consulting job is becoming a convoluted mess, the vampires think I'm key to untangling their problems. To complicate everything, I also keep getting sucked into the veil—the magical realm where spirits rest and a mysterious castle keeps appearing.
All I want in life is to do my job, help my mom pay her medical bills and not murder a certain arrogant detective. But if I don't figure out how the murders, the veil and the vampires are connected, all while keeping my less-than-legal activities from the cops, I might go from making sacrifices to becoming one.
A deliciously dark Urban Fantasy tale with a flawed necromancer trying to survive a harsh supernatural world by International Bestselling Author, J. C. McKenzie.
---
What do you think about this review?
Comments
No comments posted.

Registered users may leave comments.
Log in or register now!