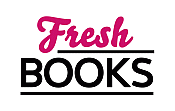 Sprouting great new books in April
"A Doggone Entertaining Mystery Filled with Small Town Scandals"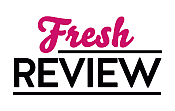 Reviewed by Sandra Martin
Posted March 7, 2023

Samantha Davies and the rest of the Loopy Lady rug hookers are excited about Candie Parker's upcoming wedding to the mayor of Wing Falls, Mark Hogan. The bridal shower is a hit until Mark's ex-wife Babs shows up. Can Samantha keep her cousin Candie's nuptials on track before everything unravels in the third Samantha Davies mystery, A WEDDING GONE TO THE DOGS?
Samantha loves her little town of Wing Falls in upstate New York. She's about to become a children's book author, and she's the proud parent of her little dachshund, Porkchop. Except for an annoying ex-husband who needs her help with the funeral home they co-own, Samantha's pretty happy hanging out with her cousin Candie and her new love interest, Detective Hank Johnson. Being Candie's maid of honor, Samantha needs to make sure the wedding goes off without a hitch, but when Mark's ex-wife shows up and Candie's ex-husband and current handyman is found murdered at her house, all bets are off. The dead ex-husband, Tommy Ray, still held a torch for Candie and shared some scandalous pictures of her the night before at the local bar. Was Candie mad enough to kill him? Even with witnesses pointing the finger at Candie, Samantha knows it isn't true. Now she has to sift through the suspects including a shady politician, a jilted girlfriend, and a jealous admirer of the mayor. But someone is not happy with Samantha and leaves a warning on her mirror and destroys her lawn and mailbox. Is she getting closer to uncovering the killer and saving Candie's reputation, or is someone after Samantha for another reason?
A WEDDING GONE TO THE DOGS is a funny and entertaining cozy mystery centered around a group of colorful and eccentric small town characters. Samantha and Candie are a formidable crime-solving duo who take no prisoners. Sassy, smart, and unfiltered, they call it like it is and keep going until they find the truth. There are plenty of small town scandals to keep readers invested and the mystery is well-plotted with a secondary storyline weaved in about Samantha and her ex-husband. Overall, A WEDDING GONE TO THE DOGS combines solid writing and memorable characters to create a fun and entertaining mystery.
SUMMARY
Life for children's book author Samantha Davies seems to finally be going smoothly. She has a new boyfriend, the love of her faithful dachshund and star of her books, Porkchop, and wedding bells are even ringing for Sam's Southern Belle cousin, Candie Parker. After eleven engagements Candie has finally found Mr. Right in Mark Hogan, who is currently running for reelection as the Mayor of Wings Falls in small-town Upstate New York.
But when Candie hires Ex-Fiancé #1, Tommy, to repair her century-old purple Victorian home, disaster strikes. Instead of the perfect place for Candie and Mark to start their life as husband and wife, Candie finds Tommy dead—murdered with his own nail gun! Things only get worse when a few old racy pictures of Candie from when she and the victim were engaged surface, providing the police with the perfect motive for Candie to kill her ex.
With the police on the wrong trail, Sam isn't about to sit on the sidelines in this murder investigation—much to the dismay of Sam's boyfriend, Detective Hank Johnson. But it's up to Sam to make sure her cousin doesn't spend her honeymoon in the Wings Falls' poky. Will Sam find out who the murderer is so Porkchop can walk down the aisle as Candie's ringbearer? Or will the killer be saying "I do" to another victim... this time closer to home?
---
What do you think about this review?
Comments
No comments posted.

Registered users may leave comments.
Log in or register now!