"Armed with leads as you read this amazing crime novel"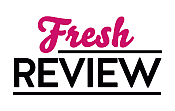 Reviewed by Sandra Wurman
Posted March 7, 2023

Never disappointing. Never duplicated. Creatively penned by Sharon Sala, DON'T BACK DOWN gets right down to business. The business of federal investigation, kidnapping, money laundering, and human trafficking. And the list grows exponentially with each turn of the page. I often skim over a book after I have read it to get ideas for my review. After reentering the world of DON'T BACK DOWN I was immediately flooded with images.
A federal investigation of a possible kidnapping, child selling ring hits home in DON'T BACK DOWN. The main characters have lived in Jubilee, Kentucky, for generations making these hills and forests their home. When Cameron Pope is discharged from the military, he went to live in his family's home with his ever-faithful companion, Ghost, a monster of a dog who helped keep Cameron alive during his tours of duty, still always alert for dangers.
Living in a mountainous community seems an unlikely place for this kind of crime, but crime is insidious. And when Cameron's three years old niece Lili is taken from her crib by a man who escaped from jail it candidly surprised everyone. This man was in jail for raping Rachel, Cameron's sister.
But the FBI has been keeping an eye on these seemingly random events. Sent to help with the investigation is Agent Rusty Caldwell. As fate would have it Rusty and Cameron already met once before for a very brief interlude. The kind where you only know nothing about each other. Rusty demanded that. And now that we know what she does it makes sense. Rusty goes undercover to seek out potential victims of crimes. She just barely escaped alive from her last assignment. And now she is in Jubilee.
Pope, Glass, and Cauley families abound in these mountains. They are bound together and when needed they are a force of nature. It was natural to rush to help and become part of the search for Lili.
Next up is the arrival of the FBI who have come to Jubilee. They are tracking down suspects in a kidnapping ring. Rusty is sent as a lure for this kidnapping ring that targets single women to ferret out young men to do the dirty work. They nab and grab, killing the parents and getting the young girls, young boys, and babies. Human trafficking has touched down somewhere in Jubilee.
Sharon Sala once again pulls out all the stops in DON'T BACK DOWN. It teaches an important lesson; that no place is safe and secure. Sala's characters are larger than life, including a huge dog named Ghost, but so realistic that they feel alive. Through situational events and dialogue, Sharon Sala puts the reader right in the middle of all the drama. Plenty of ah-ha moments as the culprits are uncovered. Fans of Sharon Sala are going to love DON'T BACK DOWN, which just might be my favorite of her books. This author has a command of words and events, and page by page includes the reader searching for the leader of this horrific kidnapping ring. DON'T BACK DOWN is a crime adventure written by a master of romantic suspense.
SUMMARY
He barely has time to catch his breath...
Army veteran Cameron Pope arrives back in Jubilee, Kentucky, for the first time in years. He barely has time to catch his breath when he becomes embroiled in a race of life or death for his little niece and a deadly hunt for the human traffickers who are destroying the peace of his mountain town. When he's reunited with Rusty Caldwell—a woman from his past who he's never stopped thinking about—he wants to believe they can finally be together. But Cameron is shocked to find out that Rusty belongs to one of the rich families in Jubilee—the same rich folks who scorn the rural families living on the surrounding mountainside, in spite of knowing nothing about them. With their community in the crosshairs, Cameron and Rusty will have to find a way to end the feuding and take down the human trafficking ring if they're to have a chance at happiness.
---
What do you think about this review?
Comments
No comments posted.

Registered users may leave comments.
Log in or register now!