"A lovely ending to a delightful series."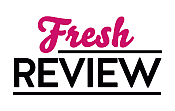 Reviewed by Jessica Grogan
Posted March 6, 2023

The fifth and final title in Vivienne Lorret's The Mating Habits of Scoundrels series, NEVER SEDUCE A DUKE features a near-genius hero, Lucien Ambrose, Duke of Merleton, and the heroine that still manages to run circles around him, Margaret "Meg" Stredwick. After Meg visits Lucien's estate and the two have an encounter, a family recipe book comes up missing. In an attempt to retrieve the book, Lucien follows Meg on her family's holiday and the two slowly start to fall in love.
I adore heroes with glasses who also happen to be super smart (probably why I married my husband) so I fell in love with Lucien almost immediately. We first meet him as he is attempting to replicate a recipe from his family's most precious heirloom: a recipe book that allegedly belonged to King Arthur and can give those that eat foods from the recipes certain abilities. Lucien is a quite literal man and it is delightful watching him occasionally misconstrue what someone has said, especially near the end when he begins doing it on purpose to vex his cousin, Viscount Pellinore "Pell" Holladay. Pell is also a delight in every scene he's in as he enjoys goading Lucien as much as possible.
Meg is a great match for Lucien as his glowers, growls, and genius don't frighten her. She is also witty and just plain fun. I loved the banter between Lucien and Meg. The recipe-stealing aunts from the previous book also play a part in this book and provide a large amount of humor as they continue to grow their pilfered collection.
A relatively big time jump in the second half of the book that is startling at first but in the end doesn't detract from the story as much as I feared. In fact, it breaks up the mild monotony of the first half of Lucien continually accusing Meg of stealing his book and not believing her as she tells him she didn't do it. The stakes seemed higher in this second half, too.
The villainess from previous books, Lady Avalon, is finally revealed. However, it is quite obvious who she is from relatively early on. She's truly evil, and that sets her apart from lots of historical romance villains. Not to mention the fact she's female.
NEVER SEDUCE A DUKE is a nice wrap-up to a fun series. Both hero and heroine are likable and engaging, with just enough plot and action to keep the story flowing.
SUMMARY
In USA Today bestselling author Vivienne Lorret's latest romance, a young lady engages in a steamy flirtation with a bespectacled, studious duke while on holiday, only to return with more than just memories...
After being jilted, Margaret Stredwick has sworn off men and marriage. What she needs is a holiday. But a detour along the way takes a surprising turn that leads Meg to him. And soon she starts to wonder if she should indulge in one grand flirtation before she's firmly on the shelf.
The instant Lucien Ambrose, Duke of Merleton, finds a strange woman touring the halls of his ancient estate, he knows the minx is up to something. So, when a family heirloom is stolen, it's clear who the culprit is. She may tempt him beyond reason, but he isn't about to let her get away, even if he has to chase her across the continent.
Meg never imagined that anyone would mistake her for a notorious thief, known for seducing men to distraction. It's the most thrilling thing ever! She eagerly plays along. . . until she finds herself falling in love with a man who has no idea who she really is. And by the time she returns to her ordinary life, she discovers that her grand flirtation won't be a secret for long. Apparently, she brought home an unexpected souvenir...
---
What do you think about this review?
Comments
No comments posted.

Registered users may leave comments.
Log in or register now!