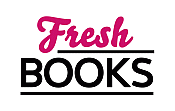 Spring for these books in March
"A lady doctor faces a range war in the Calders' Montana"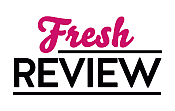 Reviewed by Clare O'Beara
Posted February 28, 2023

How is Janet Dailey still writing? her long-time readers may ask. The author having sadly passed away, her family is working with writer friends to produce more books from her popular series. I grew up reading the Calder western romances. And A CALDER AT HEART certainly feels right. The historical research is superb.
1919 is a time fraught with shock and danger, as the outbreaks of Spanish Influenza threaten those who have just emerged from the Great War and returned to America. Blue Moon, Montana, also feels the stress of land wars and water disputes, which could be settled the hard way. Prohibition has been enforced and crime follows it. Wow. What a setting for people who only want peace to pick up the remnants of their shattered lives.
A US Army Major, now lucky to have both his legs, Logan Hunter is a Calder relative. He was widowed and has sold up and come to his family's spread. The hardened rancher Webb Calder suggests he buy a parcel of land next door, partly to secure the water rights for the Calders. He doesn't want those pesky Dollarhide folks getting their hands on that. Dr. Kristin Dollarhide is another Montana returnee, with vivid memories of battlefield surgery. She is so competent it's scary. Kristin opens a practice in town and before long, of course, the eligible bachelors are interested. But as the story gathers pace, it's clear that the lady is just one more bone for the tenacious ranchers to dispute over, and their treatment of the younger people in town is often no better.
My memory of the original Calder books is that the women had extremely hard lives looking after home and family, traveling when required, and in more modern books, working cattle. The doctor is a great innovation, with her much-needed profession giving her status and income. Kristin has no wish to marry if she would be obliged to turn into another ranch wife, isolated on the spread. We also see some women who didn't have the same choices as Krirstin, and their lives are decidedly different. Ongoing drought adds to the problems everyone faces. I love how the landscape is a factor in every part of this suspenseful romance story.
A CALDER AT HEART will delight those looking for a historical western romance, whether they've read any Janet Dailey books or not. The Calder Brand series continues the story of Blue Moon town, its people, and feuds. I'll be looking out for more.
SUMMARY
America's frontier comes to vivid life in this inspiring saga of love, hope and endurance in 1919 Montana, as the end of the Great War, the looming start of Prohibition, and reignited rivalries put the town of Blue Moon on the brink of a seismic shift. Perfect for fans of Yellowstone and Dr. Quinn, Medicine Woman, Janet Dailey blends a Romeo & Juliet romance with all the intense drama, historical detail, and grand sweep of her original New York Times bestselling Calder series.

Battle-scarred and emotionally ravaged by the loss of his wife and children to Spanish flu, former US Army Major Logan Hunter heads to Blue Moon to salvage whatever peace he can near the only family he has left. Not only does the Calder clan embrace him, but patriarch Webb Calder helps Logan secure a prime piece of ranching property. Yet settling into his new home is fraught with challenges, especially since Logan's land borders the rival Dollarhide spread, stoking the battle between the families anew and pitting Logan against an adversary who stirs him like no other . . .

From her first encounter with Logan Hunter, Dr. Kristin Dollarhide feels an instant connection to the sorrow in his beautiful eyes. As a former military MD, Kristin is no stranger to the devastating effects the war has left on hearts and minds—including her own. Despite her instinct to steer clear, Kristin is powerfully drawn to the handsome widower. Until the raging conflict takes a tragic turn, threatening all hope for their future . . .
---
What do you think about this review?
Comments
No comments posted.

Registered users may leave comments.
Log in or register now!