"Latest Effington saga is witty and fun."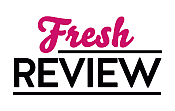 Reviewed by Paula Myers
Posted May 16, 2005

The Effington family is back! After a disastrous relationship in her youth, Pamela Effington leaves London, her reputation in tatters. While traveling Europe with her aunt and cousin, she meets Prince Alexi Pruzinski and, in one night, he becomes her greatest and most glorious mistake.
Four years later, the traveling Effingtons receive an unexpected inheritance and decide to put their various ghosts to rest and return to London. When they arrive at their estate, they find it occupied by none other than Prince Alexi and his very small entourage. Now a prince without a country, Alexi is living outside of London, pondering what to do with his future.
Pamela remembers all too well the passion of Alexi's embrace and is determined to have him out of her home. Although he doesn't realize who she is, Alexi is drawn to Pamela, and equally determined to remain in residence. Pamela finds herself outnumbered when even her aunt and cousin agree that allowing Alexi and his friends to remain is best for all. However, to preserve what is left of Pamela's reputation, her aunt insists on a small deception. In short order, Pamela finds herself in a mock engagement to the man she gave her heart to four years ago!
Humor abounds in the latest Effington saga. Ms. Alexander has a true gift for storytelling, and it's never more evident than in WHEN WE MEET AGAIN. Witty dialogue and hilarious situations abound in Pamela and Alexi's story. As is with any Alexander book, I couldn't put this one down!
SUMMARY
Pamela is a mystery Alexei is determined to solve ...
Prince Alexei of Avalonia is a master at the art of seduction, but when a mysterious young woman he meets at a masked ball spends the night in his bed, he finds he is touched in ways he cannot forget. Still, he wonders if she was real or a dream spun of moonlight.
Alexei might well be a temptation Pamela cannot resist ...
And Miss Pamela Effington is no dream. Certainly, succumbing to the prince's seduction was madness. Now she's come to her senses and is thankful their paths will never cross again. Even if they do, he had never truly seen her face.
But they are both in for the shock of their lives. For back in London, determined to lead a blameless life, Pamela finds Alexei occupying her home -- a townhouse she's only recently inherited -- and he refuses to leave. A feigned courtship seems an excellent idea, and soon the mystery and temptation begin all over again.
---
What do you think about this review?
Comments
No comments posted.

Registered users may leave comments.
Log in or register now!