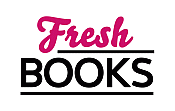 Spring for these books in March
"When he tackled a "lad" stealing his plaid, Calan Campbell didn't think it would lead to love."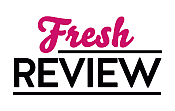 Reviewed by Rosie Bindra
Posted February 1, 2023

When Calan Campbell, Laird of Kilcairn, sees a lad run off with his plaid while Calan is swimming in the loch, he gives chase and tackles the thief. To Calan's surprise, the lad turns out to be a lass, a lady at that, and, one who has not only been badly beaten but is completely naked too. Knocked out by Calan tackling her, the lass can't tell Calan anything about her situation so he takes her home. In order to preserve her reputation, Calen sneaks her into his castle, vowing to protect her and nurse her back to health.
Allissaid MacFarlane doesn't know what to do when she comes to in a room with strangers. She just escaped one madman who is hell-bent on marrying her and killing the rest of her family so he can take control of the MacFarlane lands and doesn't know where her rescuer's loyalties lie. Not knowing whether she's amongst friends or foes, Allissaid lets them believe she has lost her memory until she can decide what to do. She quickly realizes how kind and honorable Calan is and can't help but fall for him. But there's still a monster after Allissaid and her family, and if she's not careful, her future could end before it starts.
Lynsay Sands keeps torturing us in the best way possible with more books in the Highland Brides series but not the one we're all waiting for. Sands does a great job of teasing us with Alick Buchanan's story in IN HER HIGHLANDER'S BED while giving us the story of Calan Campbell and Allissaid MacFarlane, who happens to be Claray's younger sister from Highland Wolf. The villain from the previous book in the series is back and this time has set his sights on Allissaid in order to get his hands on the MacFarlane land. Luckily Calan comes to her rescue first and we get another Highland couple to obsess over. I love how connected all these stories are through the Buchanans. You feel invested in the lives of all the characters with every new book. Sands has a keen ability to weave danger and humour together in a story and balances the two to perfection. I, for one, actually hope that Sands keeps us waiting for Alick's story for a little bit longer. I'm loving all these other characters' stories and don't want the series to end anytime soon. If you enjoy historical romances with a feisty heroine and a kind, hot Highlander, you will love IN HER HIGHLANDER'S BED.
SUMMARY
For fans of Outlander, New York Times bestselling author Lynsay Sands' newest installment of the Highland Brides series brings us a sweeping tale of passion as a laird's swim in a loch leads to the love of a lifetime.

An invigorating swim in the loch was exactly what Calan Campbell, Laird of Kilcairn, needed after defeating his enemies in battle. What he didn't need was a thief running away with his plaid while he swam. Calan gave chase and managed to catch the lad, only the lad turned out to be a lass, and obviously a lady. Having hit her head when he'd tackled her to the ground, the woman was now unconscious and couldn't explain how she had ended up bruised and naked in his woods. He'd have to take her back to his castle and tend her wounds to learn that.

Kidnapped and forced to wed her clan's enemy, Allissaid MacFarlane had risked death to escape. But after a struggle over a plaid she tried to "borrow," she awakens in a strange bed with a strange man seated in a chair beside her. Unsure if he is friend or foe, she claims not to remember her own name or how she'd come to be in the clearing. However, the more time she spends with Calan, the more she falls for this strong, honorable laird. She soon decides she can trust him with her life. . . but can she trust him with her heart?
---
What do you think about this review?
Comments
No comments posted.

Registered users may leave comments.
Log in or register now!