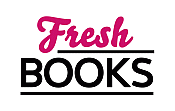 Sweet Reads in February
"The best of crafting and caring in this Amish romance"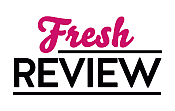 Reviewed by Clare O'Beara
Posted February 1, 2023

Amish | Romance | Christian Contemporary
The relatively relaxed Plain community of Promise Glen features in a seasonal offering from Marta Perry. THE SECOND CHRISTMAS is a great story for younger women who need some confidence as they learn about the wide world.
Leah Beiler spent a year staying with an aunt, Miriam, learning how to run a garden shop with herbal products. Now returned to Promise Glen, she's annoyed that her Daat went ahead and brought on their neighbor Josiah Burkhalter to do the carpentry work required to prepare a shop on family land. As the holiday season approaches, Leah needs to work with Josiah and get over her huffiness that he left her to court another girl. For his part, Josiah long since figured out that he should have stayed with Leah, and now tries to make it up to her.
Second Christmas, December 26th, is a day when the Amish are relaxing with family and friends, so all the preparations and presents are made ahead of Christmas Day. I so much enjoyed reading about the homemade presents everyone, young and old, put together. The ethos that a crafted gift is worth the labour and love that goes into it, not the money another person might spend on their gifts, is an important reminder. From a quilt to furniture, a lavender sachet, or preserves, the size of the gift suits the age of the giver.
Teenaged readers will do especially well, as Leah is required to use her newfound lessons about the broader world to encourage her younger sister Becky to Just Say No. The Amish are quiet-living, but that does not mean they should be bullied or pressured, and even Leah finds that a problem shared is a problem halved. Some Amish romances lean more on prayer, but with a house full of family, each character can find all the help they need by talking to the people around them who genuinely love them. THE SECOND CHRISTMAS is a vibrant, happy novel, future-oriented and caring. I recommend giving this romance to any teen girl, but don't blame me if she starts using terms like ferhoodled. They're catching.
SUMMARY
When Leah Beiler pictured returning to Promise Glen, she imagined taking everything she learned from her aunt's business in Upstate New York and starting up a quaint herbal tea shop of her own. What she didn't expect was for Josiah Burkhalter to insist on helping her. Josiah might have been her childhood sweetheart but they've both changed a lot since then and Leah's not sure she can trust the man who once broke her heart.

Josiah is determined to make the most of this unexpected second chance. When he hears of Leah's plans to open her own shop, he resolves to help in any way he can—beginning his gentle campaign to win her back by renovating the small cottage on her family's farm.

During her time away, Leah looked forward to once again spending the holiday season with her family, especially Second Christmas, December 26th, a time of celebrating with extended family and close neighbors like the Burkhalters. But as Christmas nears, her feelings for Josiah grow more confused, strengthened by their time of working together. Now it will take all the magic of the season for Leah to confront her fears and reach for the love she deserves.
---
What do you think about this review?
Comments
No comments posted.

Registered users may leave comments.
Log in or register now!