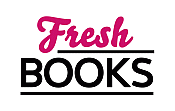 Spring for these books in March
"Spelling out a message in a County Kerry murder mystery"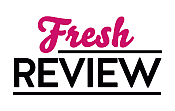 Reviewed by Clare O'Beara
Posted January 27, 2023

Well to-do Johnny O'Reilly is found deceased on a rocky beach in Kerry, in NO STRANGERS HERE, the first of Carlene O'Connor's County Kerry Mysteries. Someone left a strange message spelled out in pebbles. While there isn't much on-page violence, this is not a cosy crime story. NO STRANGERS HERE refers to the way that Dimpna Wilde, a veterinary surgeon, closes her practice in Dublin and arrives home in Kerry for the first time in over twenty years. She's just in time to find her father, the respected local vet, coming down with dementia and being implicated in the unexplained death.
Detective Inspector Cormac O'Brien has arrived in the seaside town of Dingle and is getting to know the local Guards. The larger towns of Tramore, Tralee and Killarney draw tourism, but Dingle has lost its cheerful dolphin recently, and life is subdued. As a racehorse owner, Johnny O'Reilly gave employment, but he seems to have made enemies. Come to that, half the town has a grudge against someone, which may mean an abundance of mysteries in the future.
I enjoyed parts of the read, but early on, Dimpna is treating a bitten pup and is glad he's had his rabies shots – when rabies is not found in Ireland. I could ignore that, but later, a whole chapter is devoted to an ill cat whose heartworm medicine may not have been administered. Heartworm is again not an Irish issue. It's good to make the American public aware that pets need care, but regional research would have made the book believable.
Animals abound, which I like, given so many detective books are devoid of animals unless they further the plot. Farm animals, pets, working dogs, and racehorses are part of life, so it's great to feature a vet character and countryside. Dimpna was a single mother at a young age, which can't have been easy, and she has admirably raised her son and trained in a demanding profession. Because this is the first book in a series, there's a large cast of characters to keep track of as well as background information about the people and places in the story.
NO STRANGERS HERE also draws attention to the gradual slide into dementia of a much-loved man, and the effect this has on family members and friends. This issue is increasingly important, given that people are living longer, and society will have to become more supportive. Carlene O'Connor has a great deal to say, and her established readership will no doubt be interested in this departure to Kerry from her earlier Irish Village Mysteries.
SUMMARY
Set in Ireland's striking, rugged countryside, USA Today bestselling author Carlene O'Connor's dark, atmospheric new crime fiction series combines the eerie atmosphere of Tana French and Louise Penny with the compulsively taut plotting of Dervla McTiernan and Lucy Foley, as an Irish veterinarian grapples with life, death, family dynamics, and the secrets at the heart of her small community…

On a rocky beach in the southwest of Ireland, the body of Jimmy O'Reilly, sixty-nine years old and dressed in a suit and his dancing shoes, is propped on a boulder, staring sightlessly out to sea. A cryptic message is spelled out next to the body with sixty-nine polished black stones and a discarded vial of deadly veterinarian medication lies nearby. Jimmy was a wealthy racehorse owner, known far and wide as The Dancing Man. In a town like Dingle, everyone knows a little something about everyone else. But dig a bit deeper, and there's always much more to find. And when Detective Inspector Cormac O'Brien is dispatched out of Killarney to lead the murder inquiry, he's determined to unearth every last buried secret.

Dimpna Wilde hasn't been home in years. As picturesque as Dingle may be for tourists in search of their roots and the perfect jumper, to her it means family drama and personal complications. In fairness, Dublin hasn't worked out quite as she hoped either. Faced with a triple bombshell—her mother rumored to be in a relationship with Jimmy, her father's dementia is escalating, and her brother is avoiding her calls—Dimpna moves back to clear her family of suspicion.

Despite plenty of other suspects, the guards are crawling over the Wildes. But the horse business can be a brutal one, and as Dimpna becomes more involved with her old acquaintances and haunts, the depth of lingering grudges becomes clear. Theft, extortion, jealousy and greed. As Dimpna takes over the family practice, she's in a race with the detective inspector to uncover the dark, twisting truth, no matter how close to home it strikes…
---
What do you think about this review?
Comments
No comments posted.

Registered users may leave comments.
Log in or register now!