"A fast and entertaining read"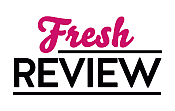 Reviewed by S. Lyn Collins
Posted January 24, 2023

MAKE A WISH is the last book in Helena Hunting's Spark House trilogy about three sisters, Avery, London, and Harley, as they grow the business of their family boutique event property. Sporty Avery matched up with her best friend Declan then fashionable London fell in love with business mogul Jaxson and now Harley gets her HEA. The backstory for all the sisters that causes relationship issues is based on being raised by their grandmother after the death of their parents in a car accident when they were teenagers. Each of the love interests has his own baggage with which to contend as well. MAKE A WISH frequently references the other couples and their obstacles quite a bit, and if you haven't read the other books recently, it might be hard to keep track of who is who.
MAKE A WISH begins seven years in the past with Harley a 20-year-old college student who nannies for widower Gavin and his 18-month-old daughter Peyton. Gavin suddenly moves away and leaves Harley lost and unsure of her future having crossed a boundary line. Fast forward to the present where a second chance begins with Gavin moving back to Colorado Springs and they run into each other at a birthday party Harley planned at Spark House. The relationship encounters predictable problems including transitioning from nanny to girlfriend, Gavin's guilt and grief surrounding his dead wife, and negative behavior from his daughter Peyton's grandmother. While their difference in age is only about ten years, I still found it hard to get over at times, perhaps because of the secretive nature of the relationship between Harley and Gavin in addition to this. At times, I found Gavin's inability to stand up to his former mother-in-law, and his ongoing struggles with moving on annoying, but he had a lot to work through while raising his daughter. Harley, as well, needed to speak up for herself and talk to her sisters about her place in the business more. Still, MAKE A WISH was a fast and entertaining read and made me want to revisit the other books again.
SUMMARY
With her signature charm and sense of humor, bestselling author Helena Hunting creates a novel about love, family, and second chances in Make a Wish.
Ever have a defining life moment you wish you could do over? Harley Spark has one. The time she almost kissed the widowed father of the toddler she nannied for. It was so bad they moved across the state and she never saw them again.
Fast forward seven years and she's totally over it. At least she thinks she is. Until Gavin Rhodes and his adorable now nine-year-old daughter, Peyton, reappear at a princess-themed birthday party hosted by Spark House, Harley's family's event hotel. Despite trying to avoid the awkwardness of the situation, she can't help but notice how unbearably sexy he looks in a tutu. Add to that a spontaneous hives breakout, and it's clear she's not even remotely over the mortification of her egregious error all those years ago.
Except Gavin seems oblivious to her inner turmoil. So much so that he suggests they get together for lunch. For Peyton's sake, of course. It's the perfect opportunity to heal old wounds. Or it could just reopen them. This is one of those times Harley wishes she could see the future…
---
What do you think about this review?
Comments
No comments posted.

Registered users may leave comments.
Log in or register now!