"A mariage of convenience may lead them to a Recovery Road.."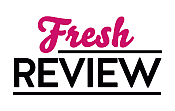 Reviewed by Kim Roller
Posted January 24, 2023

Kir "Master" Valsiliev is the Torpedo Ink treasurer and great with numbers. His other job is to be their assassin and gain information from people inside of prisons. Master thinks he's disposable to his club members. Ambrielle "Ambrie" Moore has a job and parents she loves. She has her own firm and works with college friends. Master and Ambrie are brought together when Torpedo Ink goes on a mission to save her and take down someone they've been looking for. When they enter into a marriage of convenience, Ambrie and Master could find that their individual traumas take them down a different path to recovery.
RECOVERY ROAD is the eighth book from the Torpedo Ink series by Christine Feehan. The focus of this book centers on the treasure of the motorcycle club. Master has a gift for numbers and the trauma that he's been living in from childhood haunts him. He's the only member of the club with a record. Ambrie grew up a military brat and was trained in their ways by her parents to protect herself. These two are brought together when a madman enters her life and his club wants answers. A marriage of convenience and a vow of revenge could be the catalyst for a lifelong relationship between two strangers.
Christine Feehan's RECOVERY ROAD is a steamy story of redemption, love, and revenge, with a little humor and magic. A visit from old familiar characters and the continuation of the club's mission takes readers on a whirlwind of emotions that will have you laughing, crying, and wanting these two people to find happiness. Lives are on the line as this couple gets to know each other and tries to work through the promises made to each other while trying to keep her safe. Ambrie is a feisty woman determined to protect the man she cares about. Master is deadly and determined to keep her safe.
RECOVERY ROAD takes the reader into the world of men finding redemption and the women who are perfect for them and love them unconditionally. This book and the other seven in the series brings the reader into the lives of a unique family who have a mission to find the worst of humanity and bring them to justice as they try to overcome their childhood traumas and find a hopefully happily ever after. This reader can't wait for the next book in the Torpedo Ink series and wonders which club members will have their story told as the search for the bad guys continues.
SUMMARY
A broken man finds a woman worth living for in the new novel in #1 New York Times bestselling author Christine Feehan's Torpedo Ink motorcycle club series.

Kir "Master" Vasiliev doesn't care whether he lives or dies. He's a burnt-out shell with no one and nothing but his club. Whatever Torpedo Ink needs, Master will put himself in harm's way time after time. If he doesn't make it back, he's certain everyone will move on just fine.

Investment banker Ambrielle Moore knows her own mind, and she's not willing to settle for anyone. So when a second-rate gangster and his thugs try to coerce her into marriage - and giving up all of her family's money - she's having none of it. Until they turn to cold-blooded murder.

Grieving and enraged, Ambrie is ready to go scorched earth on her captors when Master shows up anticipating a damsel in distress. But Ambrie is nothing like he expected, and everything he never knew he desired....
---
What do you think about this review?
Comments
No comments posted.

Registered users may leave comments.
Log in or register now!