"Paris Fashion can be Dangerous"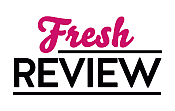 Reviewed by Jennifer Rummel
Posted January 23, 2023

Mystery Woman Sleuth | Mystery Historical
Lady Georgiana has recently discovered she is with child. When her husband needs to go to Paris for his job, she leaps at the chance to accompany him. She can visit Belinda, who is in Paris working for Coco Chanel. Chanel is finishing up a collection that she will show off at a fashion show. Once she realizes Georgie's condition, she vows to make her a dress for Georgie to close the show in.
Darcy has a small favor to ask of Georgie. There's a German woman attending the show. Her husband is a Jewish scientist. With the climate in Germany, she's concerned about him, but she won't leave him. Darcy asks Georgie to obtain information from her at the fashion show.
When Georgie approaches her, she quickly realizes two things. First, it's not the same woman in the seat and second, the woman is dead. The French police arrive and Georgie has a heck of a time explaining her role. It gets worse when the police discover her past with Chanel and find Georgie snooping in a hotel room. They have no choice but to take her in for questioning. Georgie must clear her name before she is allowed to return home.
PERIL IN PARIS is the sixteenth book in Rhys Bowen's Royal Spyness series and it's still making readers happy. Georgie stumbles through the investigation, worrying about Darcy, her future, and how to stay out of jail in Paris. This addition to the series has a darker tone with troubles brewing in Europe. Readers will be curious to see what happens next for Georgie and Darcy and how their life will change.
SUMMARY
Lady Georgiana Rannoch and her dashing husband, Darcy, are awaiting a bundle of joy, but an unexpected trip to Paris will thrust them straight into a tangled web of international intrigue in this all-new mystery in the New York Times bestselling Royal Spyness series from Rhys Bowen.

What a delight it is to finally be able to enjoy a simple meal again! I have been in the throes of morning sickness for the last few months as Darcy and I prepare to welcome a brand-new addition to our little family. Now that I am feeling better, I have realized I am dreadfully bored! It seems that all my nearest and dearest are off leading their own busy lives while I sit at home and attempt to train our two adorably naughty puppies. Fun as it may be, it is hard not to long for a little adventure, a change of pace, before my true confinement begins when the baby comes.

Happily, it seems that Darcy has read my mind. When I receive a letter from my glamorous best friend, Belinda, Darcy suggests we take a trip to Paris to visit her. It seems he also has a spot of business of which to take care, so I will be staying in Belinda's flat as she works feverishly on Coco Chanel's fall collection. I happen to know Coco from a disastrous encounter in Nice years ago, and I am hoping this visit will go much more smoothly. But I soon learn that nothing about my time in Paris is going to be simple . . . or safe for that matter.

Darcy has asked me to take on a small chore as a part of his latest assignment. I am to covertly retrieve something from an attendee of Coco's show. It seems easy enough, but I discover that this little errand could have terrifying consequences for a world on the brink of war. When things go horribly wrong, I am left to find a killer all while trying to fend off a French policeman who is certain that I am a criminal mastermind. But I have no plans to deliver my darling little one in a prison cell, and so I will muster every ounce of my courage to save the day . . . and, quite possibly, the world!
Excerpt
I nodded, waited until he'd gone out and then lay down. The window was partly open and I could hear the sounds of the city outside—the honking of car horns, shouts, a burst of accordion music. It was too exciting for me to sleep. Instead I sat in the armchair by the window and started to write in my diary. Then I heard a voice I recognized. I went to the window and looked out. Darcy was standing on the pavement below, talking to another man. I couldn't see his face. He was wearing a trilby hat and he looked not unlike the man who had passed us on the train. In any case they were speaking English. Hidden behind the curtain I leaned out as far as I could. They were talking in low voices, making it hard to hear.
"Will she do it?" the other man asked.
"I haven't asked her. I'm not sure I want to get her involved," Darcy replied.
"It would simplify everything if she would. You can trust her, can't you? She's not likely to spill the beans to anyone?"
"Of course I can trust her. It's just that . . . well, we don't know, do we? They may be shadowing her. I wouldn't want to put her in danger."
"It is a matter of life and death, old chap," the other man said. "I thought we agreed on the plan."
A horse and cart went past with a clatter at the same time as a bus. I leaned even further not to lose the conversation, lost my balance and only stopped myself from plunging to the street below by hanging on for dear life to the curtain. I heard an ominous ripping sound as I hauled myself back to safety. Luckily the curtain held firm. I think I must have given a little yelp, as Darcy looked up briefly. But I was back inside behind the curtain, my heart still pounding.
Anyway, my moment of drama had cost me the last few sentences of their conversation. I tuned in to hear the other man say, "So, what am I going to tell Berlin, then?"
"They are not arriving until next week, correct?" Darcy asked. "So we have a few days."
The other man muttered something I couldn't hear thanks to a motor van blaring its horn at a wayward pedestrian.
"Then let's get settled first and we'll make final plans."
"I can't stress to you the importance of this, old chap," the man said. "We'll meet on Monday. Usual place."
He tipped his hat and went on his way. Darcy lingered in the street, watching him, then turned and walked in the other direction. It was all rather disturbing. I didn't know who "she" was and why "they" might be shadowing her, who they were and why it was a matter of life and death. And Berlin? I felt a shiver of fear creeping through me. I had long ago come to the conclusion that my husband was a spy, but I always assumed it was for the British government. But what if he was a spy for the other side? What if he was being paid to help Hitler? I know Darcy felt he should be supporting his family better. What if he had offered his services to the highest bidder? I felt rather sick and sank down onto the bed. I wished I hadn't snooped and overheard. There was no way I could confront him. All this sort of stuff might be old hat for my husband, but it was upsetting to me to know he was involved in matters of life and death.
---
What do you think about this review?
Comments
No comments posted.

Registered users may leave comments.
Log in or register now!