"The Viking catches his angel and so much more!"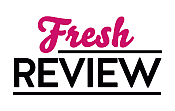 Reviewed by Annetta Sweetko
Posted January 17, 2023

Romance Paranormal | Romance Fantasy
Sven Knutson is a Viking hunter who has never lost his prey. But the angel Rivka has led him on one merry hunt and the frustration is building. He is seeking to have his HUNTER AVENGED for her endangering a fellow Forgotten Brotherhood member when she woke the Drakon. Well, to be honest, she didn't do the waking, but she was part of the cause.
All Rivka. The defective angel (which I found ridiculous - she wears glasses, so what. Oh right -angels are perfect - not in this world), ever wanted to do is help humans. After centuries of belittling, she should have guessed that her chance to do good, was nothing more than set up. Now running from her "fellow" angels and the Forgotten Brotherhood is beginning to take its toll on her.
HUNTER AVENGED is certainly a book you can't put down for the simple reason - you have to know who is behind all the danger and intrigue. As a follower of the Forgotten Brotherhood series, you can guess, but to have it confirmed and the way it is done is very, very satisfying.
Rivka is exactly what people envision an angel to be like and to act like, so of course, she has had a hard time with it by her fellow angels. (Funny, these guys are not the angels we are told are watching out for us - or are they? Scary!) Sven's life had been tough, giving new meaning to a goddess and her greed. I wondered who might be the romantic partner to fit this man, and Rivka does perfectly. As two people who seemed so different, it was fun to watch as they realized just how much they had in common.
Also, Maccus Fury, the fallen angel and Guardian, and Morrigan share a small part of these pages, as do other angels that are not fan favorites, but I will let you be the judge. Just know Maccus hasn't mellowed one bit and is just as taciturn as ever, and we love it.
HUNTER AVENGED is one of those books that you try to read slowly and enjoy the romance, danger and intrigue but will find yourself at the end wondering how you got there so fast.
SUMMARY
It's taken Viking hunter Sven Knutson six frustrating months to find her. To track down the angel responsible for compromising the Forgotten Brotherhood and waking the drakon. She may be clever. Resourceful. But no one ever gets away from Sven. Ever.

All Rivka longed for as an angel was a chance to serve on Earth and help humans. Instead, it all went impossibly, horribly wrong, and she still doesn't understand how or even why. All she knows is that she's on the run--not only from Heaven's dangerous elite guard, but also from the Brotherhood, who want answers.

She might just have to trust the immortal Viking whose icy blue eyes make her feel almost wickedly human. Because someone wants Rivka dead and the Brotherhood eliminated. Someone powerful enough to take on the most dangerous assassins who have ever lived. Someone who could unleash the fury of both Heaven and Hell. . . and Rivka is the key.
---
What do you think about this review?
Comments
No comments posted.

Registered users may leave comments.
Log in or register now!