"Another Excellent Jill Shalvis Book"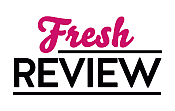 Reviewed by S. Lyn Collins
Posted January 17, 2023

Women's Fiction Contemporary | Romance Contemporary
THE BACKUP PLAN is book three in the Sunrise Cove series by Jill Shalvis. Different than some other series, you literally don't see characters from the other books at all. The only common factor is the fictional town set near Lake Tahoe. Eleanor, the owner of a Wild West themed bed and breakfast, wills the building and land to three people with who she had a connection: Lauren, Alice, and Knox.
Lauren, the granddaughter she never knew, works without appreciation at the town library. Lauren's fiance died tragically years ago and the town still treats her like a pathetic widow. Alice, her father, and her brother all worked on the classic cars that Eleanor owned. Alice blames herself for the death of her brother and left town to roam aimlessly trying to find focus as she performs odd jobs. Knox used the skills Eleanor taught him as a teenager to start a business in Washington State.
Because the will restricts the beneficiaries from selling the property before renovation, all three must stay in town to restore the inn. The history between the characters causes the partnership to have tension as they attempt to live and work together. . .
I enjoyed the snarky dialogue as well as the tender scenes between Alice and Knox as they worked through their chemistry and significant issues. It was interesting to have the parallel storyline as former best friends Lauren and Alice repair their friendship and Lauren moves out of her stagnant life. Eleanor is revealed as the characters read unsent emails left on her laptop.
THE BACKUP PLAN by Jill Shalvis is a fast and enjoyable read that takes the reader on a rollercoaster of emotions with great characters and an engaging story.
SUMMARY
New York Times bestselling author Jill Shalvis returns to Sunrise Cove with a heartwarming tale of three people who are bought together when they're bequeathed an old Wild West inn that has the potential to pull their lives apart, but instead turns into the gift of a lifetime.
When Alice receives a call about an unexpected windfall, she's stunned to learn the gift is a falling-apart-at-the-seams old Wild West B&B she once considered home—and she's inherited it along with two strangers. Except they weren't always strangers. Once upon a time, they were friends. One is her ex-BFF Lauren. The other is Knox, the only guy to ever break her heart, all while never even knowing she existed.
It turns out their lives are unknowingly entangled because they once separately helped the same woman without expecting anything in return. Years later, Alice, Lauren, and Knox are broken in their own way, with their own history—and secrets— causing them to start out on the wrong foot with each other. But according to the will, they must renovate and be partners in the inn for one year or else lose their inheritance.
Stuck together, they make a list of rules to keep the peace—rules that end up doing the opposite, but by some miracle they find what they didn't even know they were looking for—acceptance, true friendship, and in a case (or two!), true love.
---
What do you think about this review?
Comments
No comments posted.

Registered users may leave comments.
Log in or register now!