"Will inheriting an old inn turn their lives around?"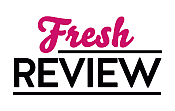 Reviewed by Kim Roller
Posted January 17, 2023

Women's Fiction Contemporary | Romance Contemporary
Alice Monroe returns to her hometown where she doesn't have to face her past. When she is left a third of grandmother figure's inn she wants to leave as soon as possible without getting attached. Knox Rawlings wants to keep his word to the woman who helped him find his way in life. As one of the three to inherit an inn at Sunrise Cove he's the one who thinks that the past should stay in the past, but is he actually ready? Lauren Scott is the grandniece of the recently departed owner of the inn and hasn't figured out why she was one of three to inherit the Wild West Inn. She's the timid one and will discover she doesn't want to be the person any longer. Three people with their own issues will have to overcome their pasts while working to restore the inn and try to move on.
THE BACKUP PLAN is the third book in Jill Shalvis's Sunrise Cove series. It's centered around three people who had one woman in common. When upon her death she leaves them her run-down old west inn with instructions to get it ready to reopen, and they'll have to work together to renovate the inn while trying to follow their ground rules. The three recipients of the inn--Alice, Knox, and Lauren--have their own issues that they must work through along the way.
THE BACKUP PLAN brings together two former best friends whose common grief tore them apart. Knox thinks the past should stay behind him, but he soon finds that dealing with it may help him more than he thought. When things get too close to her emotions, Alice usually runs away, but she will now have to face her past to hopefully find love with her former crush and move forward. Lauren had no contact with her estranged great aunt and will learn the truth and find a way to live her life for herself and not others in town who keep her from moving on.
Jill Shalvis's latest Sunrise Cove novel has drama, attraction, a love story, betrayal, and loss. She writes a story of two best friends finding a way to hopefully overcome the guilt each feels from the past, and a man who realizes that love might be worth the risk with the right woman. These three people will also learn that the woman who left them everything may have betrayed them all at some point. . . Ms. Shalvis's believable characters will melt your heart as you cheer them through their difficulties. A wonderful story of love loss and overcoming your issues to find your true self.
SUMMARY
New York Times bestselling author Jill Shalvis returns to Sunrise Cove with a heartwarming tale of three people who are bought together when they're bequeathed an old Wild West inn that has the potential to pull their lives apart, but instead turns into the gift of a lifetime.
When Alice receives a call about an unexpected windfall, she's stunned to learn the gift is a falling-apart-at-the-seams old Wild West B&B she once considered home—and she's inherited it along with two strangers. Except they weren't always strangers. Once upon a time, they were friends. One is her ex-BFF Lauren. The other is Knox, the only guy to ever break her heart, all while never even knowing she existed.
It turns out their lives are unknowingly entangled because they once separately helped the same woman without expecting anything in return. Years later, Alice, Lauren, and Knox are broken in their own way, with their own history—and secrets— causing them to start out on the wrong foot with each other. But according to the will, they must renovate and be partners in the inn for one year or else lose their inheritance.
Stuck together, they make a list of rules to keep the peace—rules that end up doing the opposite, but by some miracle they find what they didn't even know they were looking for—acceptance, true friendship, and in a case (or two!), true love.
---
What do you think about this review?
Comments
No comments posted.

Registered users may leave comments.
Log in or register now!