"Will Kat catch her werewolf?"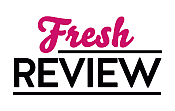 Reviewed by Annetta Sweetko
Posted January 13, 2023

Romance Paranormal | Thriller Paranormal - Supernatural
Werewolf Connor Malone and his SWAT teammates are in San Antonio searching for a missing member of the group. But he is also worried about Kat, the stray kitten that adopted him and the team. She is also missing. What is he going to do when he comes face to face with the real Kat, standing on two legs?
Kat is a witch who has been cursed by a very powerful mage and is desperate to find a way to break it. If not, she will return to being a cute kitten, and if the enemy has his way, it will be forever. Connor, once he accepts the new Kat, is very much against that idea. But when some teenager are kidnapped and in danger and when they realize Kat's enemy is in the middle of this, Connor and Kat will have to work harder to get answers for them both.
THE WOLF IS MINE is one of the best books in Paige Tyler's long-running SWAT series. Filled with magic, danger, intrigue, and romance (of course), there is also a lot of humor thrown in. It was especially hilarious when Connor--not able to accept Kat being Kat--tried to leave her behind when the team was called to an investigation. Readers will get a big chuckle out of how she stops them.
It is not necessary to read this series in order, though it would help keep the characters (especially the repeat ones) straight. If THE WOLF IS MINE is your first SWAT book, it can be read as a stand alone, but I would guess you will want to go back and pick up the other 12 books.
Action, magic, danger, camaraderie, and humor that will have you laughing out loud, and a steamy romance will have you entertained so much that when you hit the last page you will simply want more.
SUMMARY
The stakes are higher than ever for the Special Wolf Alpha Team…
Werewolf Connor Malone and his SWAT team are in San Antonio looking for their teammate. But Connor can't stop worrying about his cat who went missing the morning he left Dallas. His furry friend has been by his side since he found her a year ago, and the fact that she's disappeared is weighing on him. Things get much worse when he and his team realize they're up against a powerful creature they might not be able to defeat...
Back in Dallas, Connor's feline friend turns out to be the powerful woman who introduces herself as Kat Davenport...a witch who needs the SWAT team's help to defeat the wicked warlock who cursed her. And when she and Connor are thrown together again, there will be no denying the connection they already share, and the white-hot chemistry that sizzles between them.
---
What do you think about this review?
Comments
No comments posted.

Registered users may leave comments.
Log in or register now!