"Accidental meeting leads to an unexpected love."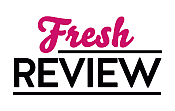 Reviewed by Annetta Sweetko
Posted December 30, 2022

Fiction Adventure | Action | Romance Romantic
Who would have guessed that an accidental meeting in a grocery store would change the lives of two people so dramatically? But in that moment Aleksei Kutsenko met his BRATVA ANGEL, and though one part of him wants to run away, the other wants to hold on tightly--he was done for.
Heather Hampton is a high school teacher having the time of her life teaching theater and spoiling her nephew. Strange how things can change in a moment's notice. Soon she is dealing with a man she learns is not quite what she thought him to be but by that time she is over her head with an emotional pull she never felt before. Throw in a brother-in-law who blames the Kutsenko Brothers for his ineptitude and a father who is a cop - soon to be retired - and you have a whirlwind of action, danger, romance, and family.
BRATVA ANGEL is another installment of Sabine Barclay's very adult, erotic Ivankov Brotherhood series. Ms. Barclay gives out a number of warnings that this series is absolutely erotic with a number of triggers. Bypassing the things that have no interest can help lead readers to a family dynamic, and romance with some amazing and/or idiotic people thrown in.
Heather is bubbly about her life, but not an airhead, she sees it as it really is--being a cop's daughter has helped, but even she is surprised at her reaction to Aleks and the things they do together. Some of the things that happen to them are caused by the actions of her sister and brother-in-law, besides tattling to dad about Heather's new boyfriend, but both of those things I leave for readers to find out what, where, and why of it all. Besides the sister and her husband, Heather's parents come into play with Aleks's family (the Kutsenko mothers, aunts, brothers, cousins, wives, and children, many of whom were introduced in previous offerings) and a couple of baddies that are totally unexpected. All the characters are strong, determined, and loyal in one way or another but especially to their families.
If you enjoy a dark romance, with bondage, discipline, and baby girl/daddy play, but with family, action, and danger then BRATVA ANGEL is a book that you will find fascinating.
SUMMARY
Our worlds couldn't be further apart…
She's light. I'm dark. She's an angel. I'm a devil.
I'll never walk away from my life with the bratva.
My only choice is to bring her in.
She's mine and always will be.
Maybe she doesn't know we're soulmates yet, but I have since we met.
I'll do anything to protect her. No one's foolish enough to stop me.
And if they are…
I'll take her to the limits of what she thinks she can handle, then I'll please her any way she wants.
Bratva Angel is an interconnecting, standalone Dark Mafia Romance with a HEA and no cliffhanger. It contains extra-steamy scenes that will make your toes curl and your granny blush. This is book five in The Ivankov Brotherhood, a six-book series that'll keep you warm at night.
---
What do you think about this review?
Comments
No comments posted.

Registered users may leave comments.
Log in or register now!