"She will sacrifice for love"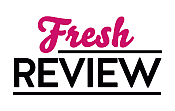 Reviewed by Annetta Sweetko
Posted November 29, 2022

Romance Science Fiction | Romance Fantasy
In RAVEN UNVEILED, Siora has heard the dead speak all her life. She has lived with their pleas but this time they are pleading for something different. It seems a predator is stalking the dead - a creature of power that grows with the souls he takes. But she can't do anything because she herself is being stalked.
Gharek of Cabast is a fugitive, one who was once the right-hand of a reviled empress, but he is hunting Siora for personal reasons. How could he know that she holds the key to saving the world? Is it possible for these enemies to become allies? Or will this evil force be the true end of everything they have ever known?
RAVEN UNVEILED is an epic fantasy ride. Siora and Gharek are so very different but in this strange world, they live in sometimes that is what is needed to survive. Siora is always sought after for her gifts, but she knows she is not welcome anywhere. Gharek is vilified for his past deeds and his questionable choices. I must admit that the change in him did seem to come about almost too quickly - after so much time feeling one way it doesn't feel realistic for him to turn on a dime. That said, it brought the romantic side to this fantasy about more quickly.
RAVEN UNVEILED is book three of the Fallen Empire series by author Grace Draven. If you didn't read the first two books - Phoenix Unbound and Dragon Unleashed - this is easily a stand-alone story. But, if you are like me, you will be going back to those books for the fantasy fun of it.
If you like strong heroines who are more than willing to sacrifice for those they love, a hero who isn't going to let her do it alone, and supporting characters who are just trying to survive in a torn-up, crazy world that add a lot of life to the pages and an evil that seems impossible to beat - then RAVEN UNVEILED is the perfect read for you.
SUMMARY
Siora has been on the run for longer than she cares to remember, from her past and her gift. Born with the ability to see and speak to ghosts, she has heard their desperate pleas as an otherworldly predator stalks the dead amid the fertile killing fields of the collapsing Krael Empire. The creature's power and reach are growing with every soul it consumes, but Siora is preoccupied with her own troubles: namely an assassin who has sworn an oath of vengeance against her.

Gharek of Cabast was once the right-hand man of the reviled empress but is now a wanted fugitive. Although his reasons for hunting Siora are viscerally personal, what Gharek can't anticipate is that when he finally does find her, she will hold the key to saving his world, or what's left of it. To make good on old debts and protect the vulnerable dead from a malevolent force, Gharek and Siora will both need to make an ally out of an enemy—and trust that will be enough to save each other.
---
What do you think about this review?
Comments
No comments posted.

Registered users may leave comments.
Log in or register now!