"Another outstanding thriller!"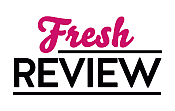 Reviewed by Annetta Sweetko
Posted November 28, 2022

Laurel Snow is perfectly capable of doing her job as an F.B.I agent/profiler but dealing with people is not her forte. Having just learned she has a half-sister who is just this side of crazy and trying to be friends with the hunk that she keeps getting partnered with is just beyond what she can master. But in this case YOU CAN HIDE is the last thing she will be allowed to do.
But when her sister, Abigail, claims someone is out to kill her and produces the same evidence that Laurel had just seen on another dead woman then she has to believe. Unfortunately, for Laurel more dead bodies show up and point to her sister not away from her.
YOU CAN HIDE will have you second guessing yourself through out the book. Laurel is a genius but completely without social graces, but the girl certainly tries. Huck Rivers is the Fish and Wildlife Captain that readers (and Laurel) met in YOU CAN RUN and he is trying his best to understand and protect Laurel. He is also having a tough time understanding his attraction to her. And she certainly could use a friend and of course, his support dog, Aeneas, seems to help the both of them as they try to navigate the emotional side that she rarely (or even knows how to) show other people.
This is one of those reads that people say "Oh I just couldn't put it down" and in this case, you really can't. There is no point in YOU CAN HIDE that you can put it aside and move away - you must know what is happening next. All the various characters, friends, and the not so sure are friends just keep doing things that make you keep reading.
The conversations are intriguing, whether it is Laurel and Huck trying to figure out being friends, Abigail who demands that Laurel be more sisterly, or talk with her mother and co-workers. All this and the analysis she finds herself doing only brings out more of the real Laurel - even the woman she doesn't know yet.
If you like F.B.I. procedural type books, an awkward heroine and reluctant hero, plenty of varied personalities in the support groups, and a well-written, well-researched mystery, then get your hands on YOU CAN HIDE. But do yourself a favor, and set aside plenty of free time - you will need it!
SUMMARY
Luther meets Justified combined with Profiler in New York Times and USA Today bestselling author Rebecca Zanetti's exciting new Laurel Snow Romantic Thriller series, featuring FBI Special Agent and rising star profiler Laurel Snow. For readers who love their steamy thrillers centered around dysfunctional families, and their protagonists threatened by a serial killer!

What do you do when a sociopath loves you? Rising star FBI profiler Laurel Snow is about to find out in New York Times bestselling author Rebecca Zanetti's edgy new Romantic Thriller. . .

Calling Laurel Snow's relationship with her newly discovered half-sister challenging is an understatement. Not only does Laurel suspect Abigail is behind the mysterious disappearance of their father, but her erratic behavior also makes life in Laurel's small hometown interesting, to say the least. Still, when Abigail claims someone is now out to kill her, Laurel's instinct to protect her sister goes into overdrive. Then things get even more dicey as dead bodies start turning up in the icy waters of the Sauk River and there's only one connection among them: Abigail . . .

Having Fish and Wildlife Captain Huck Rivers bringing in those bodies with his dive team only complicates matters. Huck is as impulsive and fiery as Laurel is coolly analytical, which makes their alliance risky at best. But standing up to such a demonically brilliant killer is going to take all the help Laurel can get. Because Laurel's attempt to save her troubled sister's life might cost her own . . .
---
What do you think about this review?
Comments
No comments posted.

Registered users may leave comments.
Log in or register now!