"Poignant and uplifting romance between two (literally) tortured aristocrats"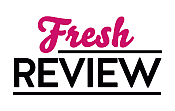 Reviewed by Make Kay
Posted November 26, 2022

Originally published in 2014 under the title THE CAPTIVE, THE CAPTIVE DUKE is the first in Grace Burrowe's lovely series Captive Hearts. I read it in 2014, but much of the tale appeared fresh to me on my second read (of the re-release), although I did remember why the duke's young daughter wouldn't speak, so a little bit of the mystery was peeled away. I can't determine if there has been any authorial refreshing of the story, or simply a re-publication.
Our dark and brooding hero is Christian, Duke of Mercia. He was captured by the French during the Napoleonic Wars and systematically tortured for months. Of course, the poor dude has severe PTSD. Along with physical limitations and disfigurements. As someone aptly said about him, "he's having some re-entry issues," which made me dryly chuckle about a serious subject. Oh, and as a cherry on top of Christian's sundae, his wife and infant son died while he was in captivity. I feel so much for hapless Christian!
Enter Gillian, our heroine, who marches into Christian's parlour to declare that he needs to stop dithering in London and get home to take care of his mute daughter. Gillian is recently widowed, and her husband was a brute who abused her for the eight years of her marriage. So Gillian has some major baggage of her own to deal with. I found her to be admirable and Gillian manages to coax Christian back into health and happiness, and their slow slide into the bedroom and also into love is so sweet and weighty.
Burrowes excels at drawing angsty characters who have heft and robust realism. This is a very character-driven book, and Grace showcases her prowess at giving us emotional intensity with robust intra- and inter-personal development. Burrowes' THE CAPTIVE DUKE is poignant and uplifting, with great depth to draw the romance reader in.
SUMMARY
A breathtaking tale of a tortured hero and the woman who shows him how to heal—and love again
Captured and tortured by the French, Christian Severn, Duke of Mercia, lost his wife, his son, and his will to live. He struggles to find a way back to the world he once knew until Gillian, Countess of Windmere, pointedly reminds him that he has a daughter who still needs him.
As Christian and Gilly spend more and more time together trying to heal Margaret, who was traumatized by her mother's death, their attraction slowly begins to grow. But just as life seems to be getting back to normal, Gilly mysteriously refuses Christian's marriage proposal and Margaret's terrible secret threatens to tear them apart forever...
---
What do you think about this review?
Comments
No comments posted.

Registered users may leave comments.
Log in or register now!