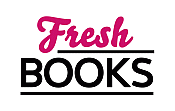 Cuddle up with a great read in November
"Nora Roberts brings the Dragon Heart Legacy to a character driven conclusion..."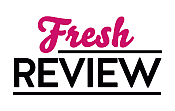 Reviewed by Ruth Castleberry
Posted November 22, 2022

The Dragon Heart Legacy ends with THE CHOICE, Nora Roberts' final book in her trilogy, and an extremely well-done story that wraps up the various subplots and offers a few surprises to keep things interesting. After the raging battle with her grandfather and evil god Odran, Breen and the tribes of Talamh overcome his dark forces and expel Odran and his army from Talamh.
The grim news is that Odran still lives and is determined to capture Breen, his granddaughter, and drain her powerful magicks' so he can rule the world. However, his access to Talamh is limited, so his few attempts to capture her fail. To create another child with magicks that he can steal for himself, he mates with the dark witch Shanna. While awaiting the birth of his new child, Odran assigns Yseult, his dark witch, to create a spell that will cripple Breen so his followers can capture her. Even though Odram does not have enough power to use the portals to visit Talamh, he sends messages to loyal comrades and devices, like the spell's ingredients, that can be used. As Breen's magicks evolve in power and strength, her visions allow her to see Yseult preparing the attack to trap her. Because of her vision, Breen preempts the spell attempt by loyal Odran followers still living in Talamh.
In the meantime, Breen and Keegan's relationship evolves, as does the romance between her best friend, Marco, and Brian. Keegan demands that Breen keep up with her warrior training sessions, and Breen ensures she continues to work on her writing. And, of course, Breen and Keegan ride dragons to the Capitol, visit the Fey, and make friends with the Troll tribe. Breen's memory of growing up as a child continues to grow, and she enjoys seeing the friends she remembers playing with before returning to earth with her mother.
Ms. Roberts creates well-developed characters that bring travel between Earth and Talamh to life as they navigate the differences between each world. A consummate storyteller, the author casts an intriguing spell on readers as they follow the adventures of Breen, Keegan, Marco, and Marg. Once again, Ms. Roberts takes the reader on an unforgettable and magical trip in THE CHOICE.
SUMMARY

Talamh is a land of green hills, high mountains, deep forests, and seas, where magicks thrive. But portals allow for passage in and out—and ultimately, each must choose their place, and choose between good and evil, war and peace, life and death…

Breen Siobhan Kelly grew up in the world of Man and was once unaware of her true nature. Now she is in Talamh, trying to heal after a terrible battle and heartbreaking losses. Her grandfather, the dark god Odran, has been defeated in his attempt to rule over Talamh, and over Breen—for now.

With the enemy cast out and the portal sealed, this is a time to rest and to prepare. Breen spreads her wings and realizes a power she's never experienced before. It's also a time for celebrations—of her first Christmas in both Talamh and Ireland, of solstice and weddings and births—and daring to find joy again in the wake of sorrow. She rededicates herself to writing her stories, and when his duties as taoiseach permit, she is together with Keegan, who has trained her as a warrior and whom she has grown to love.

It's Keegan who's at her side when the enemy's witches, traitorous and power-mad, appear to her in her sleep, practicing black magick, sacrificing the innocent, and plotting a brutal destruction for Breen. And soon, united with him and with all of Talamh, she will seek out those in desperate need of rescue, and confront the darkness with every weapon she has: her sword, her magicks—and her courage…
---
What do you think about this review?
Comments
No comments posted.

Registered users may leave comments.
Log in or register now!