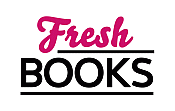 May Books for you!
"From London's debutantes to Scotland's witches in this dramatic romance"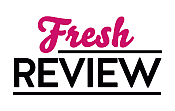 Reviewed by Clare O'Beara
Posted November 20, 2022

One mention that must be made of Jade Lee's books, is that they are always great fun. No exception in ALMOST A SCOT. We meet a young woman from a hillside clan, Iseabail Spalding. To begin, she is with her mother, who is respected and somewhat feared as a wise woman. Even though Iseabail has learned herbalism and husbandry, the clan thinks that such women trade in dark spells.
When Reuben Bates meets the Honourable Miss Iseabail Spalding, some years later, this confident English adventurer is in London. The young woman is staying with her cousin, Lady Sadie, and the Dowager Countess of Bryn. The girls are excited to attend balls in their first Season. This 'Always a Scot' series travels between London's parties and the contrasting wild northern scenery. Reuben is getting tired of being a sword for hire, and he wants to marry his way into aristocracy, as many soldiers and traders did. He's comfortably off, so Iseabail's reputed dowry chest isn't of interest, but someone else finds it very interesting indeed. Men are sent to fetch Iseabail back to Scotland, although that's the last place she wants to go.
Quite a lot of unpredictable events occur, from small to great in scope. Treason and murder shuffle along the road with theft and slander in their wake. While the life in Scotland seems impoverished, it's worth remembering that most rural people lived this way, and the law did indeed say a woman belonged to her husband. Some interesting customs are cited, and if they were not generally applied, we are told. The control exerted by a laird was substantial, but he ruled by the willingness of the people. The mood is dramatic, and at times I was reminded of Shakespeare in the stone castle lit by torches and a fire.
Anyone interested in a novel about debutantes, with a great deal more rogues, curses and blood than generally found, will have a good time reading ALMOST A SCOT. Jade Lee certainly keeps my attention on the page, and I love how her characters are many-sided and grow as they experience the adventure. This vigorous historical romance has an earthy seasoning and looks at Scottish witches, reminiscent of the Scottish play, even while partly set in London.
SUMMARY
Sometimes a Lady Needs a Villain.

Welcome to book 3 in the bestselling series Always a Scot from USA Today Bestselling author Jade Lee.

A LADY IN TROUBLE

Iseabail Spalding is on the run, desperately searching for a man who can stand up to her uncle. She's hiding in London, pretending to be an empty-headed debutante, but someone has discovered her secret. The villainous seducer Reuben Bates demands she bend to his will or be exposed.

A SCOUNDREL WITH AMBITION

Reuben means to marry into the aristocracy, and if that means leveraging Miss Spalding's secrets to his advantage, well, that's her problem. Until she surprises him. The clever beauty matches him scheme for scheme. Better yet, she sees his merit even though he is nothing but a gutter rat with big plans. Then she runs out of time, and he's sworn to abandon her.

CAN A BLACKGUARD SAVE A BEAUTY?

Reuben must give up the future he's always wanted to help the angel who's caught his eye. It won't work unless Iseabail trusts him completely, and trust is the one thing she will not do. But she can love, and he can adapt.

Together they'll risk everything, including their lives, to face an entrenched evil in Scotland.
---
What do you think about this review?
Comments
No comments posted.

Registered users may leave comments.
Log in or register now!