"An entertaining if not perfect read."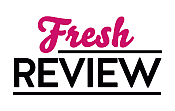 Reviewed by Jessica Grogan
Posted November 15, 2022

The third installment in Lenora Bell's Wallflowers vs. Rogues series, DUKE MOST WANTED, features Brandan Delamar, Duke of Westbury and rake incarnate, and Viola Beaton, music teacher to his sisters. Viola is already half in love with West when he announces he plans to arrange marriages for his sisters. Viola goes to battle with West on their behalf, and the two suddenly can no longer deny their attraction.
This couple had been teased previously in the series, so I was really looking forward to their title. It didn't necessarily disappoint me, but also did not wow me. The prologue was just fantastic, setting us up with exactly why West is the way he is. Yes, his big secret is pretty obvious to any seasoned historical romance reader, but the prologue was still so entertaining. I enjoyed getting to know Viola better since we'd been introduced to her previously. I admired her willingness to go up against the Duke for his sisters, even if it lost her job.
The sisters! One of the absolute best things about this title is the sisters and the Duke's relationship with them. I loved how they all interacted and how West forgot to be a grump with them, even as he was overbearing and trying to marry them off against their wishes.
Speaking of that, it drove me crazy that West is a Duke but somehow doesn't know his bad behavior can directly affect his sisters' reputations. It didn't seem plausible. And I will admit the plot was rather thin and what little there was resolved rather quickly and with few consequences. The music references did tend to get on my nerves, as I don't have a musical bone in my body and could not relate at all.
The third in the series and so far third best, DUKE MOST WICKED, is still an entertaining read. Viola and the sisters are a delight, even if West takes a little too long to come around in the end.
SUMMARY
USA Today bestselling author Lenora Bell returns to the Wallflowers vs. Rogues series with a brilliant new novel about a scandalous duke and a wallflower with a secret.
It is a truth universally acknowledged that a wicked duke who has gambled away his fortune must be in want of an heiress.
Scarred by a dark secret, Brandan Delamar, Duke of Westbury, must concede his misdeeds have finally caught up with him. With five younger sisters to support, he must marry for money.
Sunny and steadfast, Viola Beaton is no heiress. As music instructor to the duke's sisters, she's developed a genuine affection for the bright young ladies. Unfortunately, she's also developed a forbidden passion for her wildly attractive employer.
It must be the way he inspires her to compose sonatas about moonlight and kisses. Or how his gaze smolders and lingers on her skin. Or because he makes her heart whisper impossible things.
When Westbury decrees that he'll choose not only a bride, but grooms for his sisters, Viola can't allow him to curtail their freedom. She strikes a bargain: if he allows his sisters to attend the Season, Viola will chaperone them and keep them safe from scandal.
Only…what if Viola and the duke are the ones most likely to cause a scandal?
---
What do you think about this review?
Comments
No comments posted.

Registered users may leave comments.
Log in or register now!