"Male lead is actually rather swoon-worthy in this lovely tale of finding true love."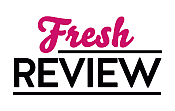 Reviewed by Sandra Wurman
Posted November 15, 2022

Romance Comedy | Romance Contemporary
THE MATCHMAKER AND THE COWBOY is part of Robin Bielman's Windsong series. Special note – they can easily be read out of order. You are going to meet some fabulous characters and enjoy sassy, fun dialog along this matchmaking adventure. THE MATCHMAKER AND THE COWBOY is more about friendships and family. So very important to have in our lives, and in THE MATCHMAKER AND THE COWBOY, Robin Bielman showcases just how important that is.
Hunter Owen is the town's most eligible bachelor. One brother is already married, and the other's wedding coming up soon. Hunter has spent a lot of time and thought about losing his reputation, but the problem doesn't really lie with him. It's the women who flock around him. He is what they call a chick magnet – but in a nice way. You see, Hunter is a great guy. Easy on the eyes, for sure – but – his behavior is loving. With this wedding coming up, Hunter is beginning to realize that he, too would love to get settled. He adores spending time with his eight-year-old niece Jenna and is really looking forward to niece number two. His family is inordinately close.
Callie is going to design and make the bridal party dresses. That's Callie's signature. Callie's best friend, Nova is Hunter's sister, and having been close to Nova has given her lots of time to bask in the wonderful glow of the Owen family. Callie's family is a bit remote. Her parents follow events where they might be needed to help folks gain their footing. Her sister has been traveling with said parents, basically leaving Callie to forge ahead on her own. Windsong has become Callie's home. It's a relatively small town and the Owen family has made her feel included in ways her own family never has.
Because of this, Callie suffers emotionally from trust issues. She sees herself as easy to leave behind, so she has erected a wall around her heart to prevent losing anyone else. Sure she has lots of friends, but she is careful about who she lets enter her world.
Hunter has candidly been part of Callie's world for a very long time. Practically everyone is aware that Hunter has had a major crush on Callie. They are equally aware that Callie does not feel the same. But as accidents happen, Callie winds up spending quite a bit of time in Hunter's company and dare we hope that the wall just might become loosened.
THE MATCHMAKER AND THE COWBOY is a delightful romp that centers on Callie, whose maid of honor dresses seem to be touched by a bit of magic. That magic is in the form of a usual event for said MOH's, finding their true love. It has happened several times, and now Callie is hard at work designing dresses for her friend's wedding. The Owens' wedding is going to be the talk of the town. And Callie has her fingers crossed that it will catapult her newly expanded business.
In THE MATCHMAKER AND THE COWBOY, Robin Bielman would like you to suspend disbelief and think of fairy godmothers and magic as participants in finding your true love. In the meantime, you get to spend time with some of the best characters around. Robin Bielman carefully crafted these folk and the dialog that keeps you smiling and turning the pages for more.
SUMMARY
Callie Carmichael has a gift for making bridesmaid dresses—some even call them magical. Somehow, every person who's worn one of her dresses has found love. Real love. And as long as that happily-ever-after is for someone else, Callie is happy. Because she's fully over getting her heart broken…which is why her new roommate is definitely going to be a problem.

After being overseas for six months, Callie's only choice is to stay with her best friend's ridiculously hot brother, Hunter Owens. Cowboy, troublemaker, and right now, the town's most coveted bachelor. Only, Hunter isn't quite the player she thought. And if it weren't for her whole "no more love" thing, their setup could get confusing really fast.

Now, Hunter wants Callie to make him a best man suit—a "lucky for love" kind of suit. But what happens if she makes the suit and he finds true love…and it isn't her?
---
What do you think about this review?
Comments
No comments posted.

Registered users may leave comments.
Log in or register now!