"The feel good story of the year."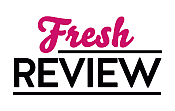 Reviewed by Sandra Wurman
Posted November 15, 2022

Small Town | Romance Small Town
Doesn't matter what book I'm reading or what project I'm planning. When I get a new Carolyn Brown book, everything else gets pushed to the side. The same happened when I received THE SANDCASTLE HURRICANE. Immediately you see the imprint Carolyn Brown has on her books with the characters she creates. Sassy, funny, touching, caring, warm-hearted, and scene stealer each one.
On many plains, I think THE SANDCASTLE HURRICANE is coming to grips with life, past, and present, story - perhaps with an eye toward the future. All the fabulous characters in this story have a past somewhat filled with grief, angst and perhaps a little regret mixed in as well. The short point is you can't change your past. But what you do now in the present just might make a huge difference in your future. And all those held up at the Sandcastle riding out the hurricane need some clarification of what they would like for the days and years ahead.
Think of life like a year's long voyage. At some point, taking a swift unexpected unplanned turn. That's what these folk could really use. And this storm could provide that turn. I love anything written by Carolyn Brown. Her characters are beyond the pale. She sets the scenes with some of the best quick-witted dialog. Laugh out loud, funny. Sweet and sigh-worthy as well. Always come out of one of her books feeling like I have evolved into a better, more patient person.
So, in short, Tabby and Ellie Mae have taken over the Sandcastle from their aunt Charlotte who has retired to Colorado, picking snow instead of heat. Before they actually get down to the serious overhaul work, this horrible hurricane hits. Most folks have evacuated but the girls feel pretty safe where they are. In fact, they wind up with four unexpected visitors. Four elderly people needed a safe harbor when their assisted care center closed for the storm. They had no family. And that's how Cleo, Maude, Frank, and Homer wound up at Sandcastle. The group is rounded off with Charlotte's friend Alex who answered her call to help her nieces during their first foray with a hurricane. Add a few unexpected four-legged visitors, and you have practically created an odd family. But Carolyn Brown once again shows her reverence for family.
From start to finish THE SANDCASTLE HURRICANE is a testament to the talent and creative genius of Carolyn Brown. It's no wonder her list of fans grows exponentially book by book, story by story. So sit down with a cup of tea or coffee and relish this latest tale by Carolyn Brown. THE SANDCASTLE HURRICANE is fated to become one of your favorites.
SUMMARY
Cousins Tabby and Ellie Mae are due for a change. Running their aunt's beachfront bed-and-breakfast in Sandcastle, Texas, is just the thing to shake things up…though their lives spin out of control in more ways than one when a hurricane barrels into the coastline. It's a miracle it didn't carry them off to Kansas. Not so lucky are the assisted-living center and a small eclectic group of local folks who take shelter with the cousins.
Two estranged sisters, rowdy as a circus, need a referee for a battle that goes back decades. And a pair of veterans, best friends for years, hash out bittersweet old times. There's also handyman Alex LaSalle and his business partner, Ricky, experts at repairing the hurricane's damage—and at making Tabby's and Ellie Mae's hearts beat a little faster.
As unpredictable, crowded, and stormy as it gets, the Sandcastle B and B is still the perfect harbor for healing past wounds, finding romance, and making up for lost time. Add in Tabby's homemade pecan pie, and the Texas shore feels like a little slice of paradise.
Excerpt
"I'm sure not wearing my positive britches right now," Tabby muttered as she studied the old, yellowed paper with a pattern of ivy vines on the kitchen walls. She sighed.
Her younger cousin had always been the go-get-'em one of the two—a leader. Tabby had been a follower, up until seven years ago, when her daughter was killed in an automobile accident. She'd wallowed in negativity for a while but then decided that if she was going to survive losing Natalie, she had to pull herself together and turn her life around. She managed most days, but still, when push came to shove, as far as her daughter was concerned, she had to fight the negative feelings.
From the first day they arrived, she and Ellie Mae had planned to start redecorating the ground floor of the old B and B after they'd settled in. Ellie Mae liked the old wallpaper and thought it gave the place character, but Tabby had been eager to tear the faded ivy right off the walls. She had envisioned painting the walls a light yellow and the burled-oak wainscoting white. Ellie Mae thought they should leave things as they were, and said that the wallpaper might be yellowed, but it was a testament to the era when the house was built. She had even gotten a little teary-eyed at the idea of painting oak.
Now any redecorating would have to wait until Delilah—dang her hurricane soul—blew through town.
Her mother's stern voice popped into her head. Did you ever consider that maybe the reason y'all can't agree on the redecorating is because you shouldn't be there? Gloria had tried to talk Tabby out of divorcing James. When Tabby set her heels and said no—at least a dozen times—Gloria tried to convince her to leave her job at the bank and come work for the Landry and Landry Law Firm.
"I would tell all this hideous wallpaper bedtime stories before I would come back to Oklahoma and back to work for you and Daddy," Tabby muttered.
"Are you talking to me?" Ellie Mae turned away from the kitchen window.
Tabby sucked in a lungful of air and let it out in a loud whoosh. "I was fighting with my mother. It's hard to remain positive when rocks are being hurled at you, isn't it?"
"Oh, yeah," Ellie Mae said with a nod. "But it's my dad that gives me more grief than my mother, as you well know."
"You're the lucky one," Tabby said.
"How do you figure that?" Ellie Mae asked. "A parent is a parent."
"You basically only have your dad to gripe at you and try to run your life. I have both parents," Tabby answered.
"Yep, you got that right," Ellie Mae agreed. "We'll have to stand united against them all to ever get through the holiday season with our sanity."
"And you got that right." Tabby smiled and pointed toward the window, where hard rain pelted against the glass. "Delilah is letting us know she's on the way."
"I just heard several vehicle doors slam, so here comes the first wave of guests. So paste on your best smile and get ready to work," Ellie Mae said. "I suppose we'll have to make supper tonight for seven?"
"Oh, yeah, we will," Tabby said through a wide smile that didn't reach her eyes. "It doesn't look like any of that smoked turkey we thawed out yesterday will go to waste. We can use it to make sandwiches, and I'll put on a pot of soup to go with them. I can handle the food, but I sure hope Aunt Charlotte wasn't just pulling a joke on us when she said that Alex could cook. I was used to cooking for two or three, but for the last few years, I've only been making food for one—not a houseful—and I can use all the help I can get."
"I can set the table and do the cleanup, but, honey, you do not want me trying to help with cooking. Those old folks would starve to death." Ellie Mae chuckled.
"They might have a choice of starving or freezing if the generator plays out when we lose power." Tabby paused and then went on. "Hopefully, Aunt Charlotte has enough fuel stored in the barn to keep it going. If she doesn't, remember that one of those freezers is half-full of nothing but different flavors of ice cream, so we'll be eating that for breakfast, dinner, and supper. On a positive note"—the grin changed into a real smile—"our guests are arriving in the middle of the afternoon, so today we only have to do snacks and supper."
"Miss Positive Britches rises again in the midst of what I think of as a nightmare." Ellie Mae patted Tabby on the shoulder. "Do you know how much we can depend on the generator when the electricity goes out?"
"Aunt Charlotte says it'll keep the refrigerator, freezers, and hot-water tank going just fine for several days, but we'll have to use oil lamps, flashlights, and those LED lights that we found in a box in the attic," Tabby answered. "We use gas for cooking, but if the hurricane knocks that out, she says to use the woodstove out in the barn, and she keeps a couple of cords of wood stacked up behind the building."
"Well, thank goodness this hurricane isn't hitting us in the hot part of summer. Our guests would suffocate in the heat with no air-conditioning," Ellie Mae said.
Tabby took seven mugs out of the cabinet and set them on the counter. "I was hoping that the storm would swerve off to the east and we'd escape with only some rain in our area this year. We've passed the peak, and in only three weeks, we'll be pretty well over the whole hurricane season."
"Guess Delilah is going to break us in as the new owners. Next time Aunt Charlotte calls, I'm going to ask her the name of the first hurricane she endured when she took over the business," Ellie Mae said.
"She didn't just take over the business, girl. She was born in this place and grew up here. She took over running the boat business and taking care of her mother when her dad died. She told me all about it a couple of years ago. When a hurricane blew away the place where the boats were built, she just never started it up again and decided to turn the house into a B and B."
Even though she was expecting it, the knock on the back door startled Tabby so badly that she almost dropped the box of tea bags she was holding.
"Come on in," Ellie Mae yelled out and then gasped when the first person came into the kitchen.
Tabby whipped around to see what had shocked her cousin, and really did drop the box of tea bags. The first woman through the door looked like she should be telling fortunes in a carnival in her flowing multicolored skirt and that fancy, long braid bedazzled with beads.
"I'm Cleo, and I want to thank you for letting us stay here. We would have evacuated with the rest of the old folks, but we don't have family to rescue us, and all the hotels from here to Mexico are full," she said.
"And I'm Maude, who can thank you myself for your generosity," said a woman behind her. "I don't need Cleo to do it for me." She gave Cleo the old stink eye and stuck her nose in the air.
"I'm Homer." A short, as his body followed right behind them. His blue eyes and bibbed overalls reminded Tabby of Grandpa Isaac, Charlotte's older brother and Tabby and Ellie Mae's grandfather. Her grandfather had passed away when Tabby was a teenager, but looking at Homer now sure brought his twinkling blue eyes and humor back to her mind.
"Frank." With only one word, Homer's opposite introduced himself. He was with thick, curly gray hair and a nose sprinkled with a few freckles. His eyes seemed to take in everything at once.
"We're making tea and coffee for everyone, but first, let me show you to your rooms"—Ellie Mae motioned toward the door leading out into the foyer—"and make you familiar with the place."
"I hear y'all have a lift chair," Maude said.
"I can get up the stairs all on my own," Homer said. "I don't need to be riding in no lift chair. Until last year, when me and Frank decided to sell our gas station and retire, we took care of ourselves."
"And I've wished a million times that we hadn't sold out," Frank added.
"Hello, Tabby and Ellie Mae." Alex smiled at them when he came inside. "Long time, no see."
---
What do you think about this review?
Comments
No comments posted.

Registered users may leave comments.
Log in or register now!