"Amazing visit to vast lands of Alaska"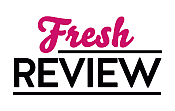 Reviewed by Sandra Wurman
Posted November 15, 2022

Have you ever been to Alaska? I highly recommend it. The most amazing place to visit and see first-hand just how life is in a place that is mostly winter, cold, snow, ice, bears, moose, and so much more. The folk that call Alaska home are impressively resilient and resourceful. I still remember the cables hanging from the fronts of cars. Of course, I questioned why, well, batteries need help in turning over in frigid temperatures.
Jennifer Snow writes the best tales using this amazing state as the background. The scenery is candidly stark but wondrous. And her characters come to life as they navigate through all this luscious land. In ALASKA FOR CHRISTMAS, Jennifer Snow once again takes advantage of the scenery as a character in her latest story. Families come and go. But for most, this is home. It seems people leave for many reasons. For Aaron, who is a member of the coast guard, staying is very personal. His objective is saving folks from their own folly. Tourists take chances, not realizing that the beautiful terrain has its share of danger. Needless to say, Aaron and his team keep busy helping folks out of jams and, at the same time heeding training tips on watching out for their own safety.
Isla Wakefield is a member of one of the wealthy families that founded much of their town. Their thumbprint is on many of the businesses that helped keep this area alive and thriving. Isla, though is best known as a risk taker. And in that capacity, she and Aaron have butted heads for years.
But things have changed. Isla found herself in a very dangerous, life-threatening situation and it was Aaron who saved her. It made Aaron her hero. This man who she despised was now her hero. Well, she didn't exactly change her opinion; her fall left her with what everyone hoped is temporary amnesia. So the elephant in the room is what will happen once Isla regains her memory. Would her new relationship with Aaron blow up in their faces? How could anyone know? Isla asked her doctor what would happen if her mind never recovered her past. His reply was, well, make new memories.
So stressful for poor Aaron, who seems to be waiting for the bottom of their newfound friendship to fall out. Isla mentally skating between two realities. Two terrific folks who deserve a chance at happiness with this new attraction. Just what will Isla think of her new relationship with Aaron?
Jennifer Snow really pulled out all the stops in ALASKA FOR CHRISTMAS. Great characters. Beautiful depiction of the wondrous backdrop. In the end it is a matter of trust. Sure ALASKA FOR CHRISTMAS is great holiday fare but it is so much more. Experience love, family, tradition, Christmas, and Alaska in one of Jennifer Snow's best yet.
SUMMARY
Can a hometown Christmas bring together these two polar opposites?
After traveling to all corners of the globe, Isla Wakefield has returned home to celebrate Christmas with her adoptive family. The gorgeous Alaskan wilderness is the perfect place to recharge before moving on to her next adventure—whatever that may be. Too bad that being home means once more butting heads with Chief Petty Officer Aaron Segura, Port Serenity's resident buzzkill.
Isla's fearless spirit has always infuriated Aaron—but fascinated him, too. Having lost his sister years ago, he's never understood how some people can live so recklessly. But after a terrifying ice-climbing accident leaves Isla with amnesia, she and Aaron both see each other in a brand-new light. Forgetting the pain of her past makes Isla fearless in a completely different way. She's not afraid to show Aaron exactly how she feels, yet he can't help but wonder…will this temporary change of mind lead to a permanent change of heart?
Bonus Novella
In Love in the Forecast, meteorologist Monica Mallard signs up for Port Serenity's annual navigation contest as a distraction from recent heartbreak. But when she's paired with silver fox Captain Keith Beaumont, Monica finds the second chance she never could have predicted.
---
What do you think about this review?
Comments
No comments posted.

Registered users may leave comments.
Log in or register now!