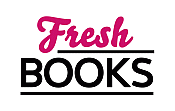 Cuddle up with a great read in November
"The highlight of this series for me has been the narrator, Anisha Dadia."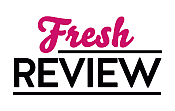 Reviewed by Angie Elle
Posted November 8, 2022

Audiobook narrated by Anisha Dadia.
Possible spoilers for previous books in the series.
THE GOLDEN ENCLAVES is the conclusion of Naomi Novik's Scholomance trilogy, and after the ending of the last book (THE LAST GRADUATE), I could not wait to dive in. In this installment, we find out what life is like for El once she makes it out of the Scholomance. Unfortunately, I couldn't connect with this book at all. The entire series has been bogged down in details, but something about the previous two books kept me wanting to read. But this one was so detail-heavy that it hindered the pacing of the book, and in the end, I decided to let it go. It was missing that extra something I'd found in the previous two books. I will not write this author off, though. I am very interested in UPROOTED and SPINNING SILVER, so I will give her another go.
Narrator: Anisha Dadia narrated this series, which was my highlight. I felt like the narration helped me enjoy the prior two installments; I just wish it had had the same impact here. They had great snark for El, and I will look for more from Anisha Dadia in the future.
SUMMARY
The one thing you never talk about while you're in the Scholomance is what you'll do when you get out. Not even the richest enclaver would tempt fate that way. But it's all we dream about: the hideously slim chance we'll survive to make it out the gates and improbably find ourselves with a life ahead of us, a life outside the Scholomance halls.

And now the impossible dream has come true. I'm out, we're all out—and I didn't even have to turn into a monstrous dark witch to make it happen. So much for my great-grandmother's prophecy of doom and destruction. I didn't kill enclavers, I saved them. Me and Orion and our allies. Our graduation plan worked to perfection: We saved everyone and made the world safe for all wizards and brought peace and harmony to all the enclaves everywhere.

Ha, only joking! Actually, it's gone all wrong. Someone else has picked up the project of destroying enclaves in my stead, and probably everyone we saved is about to get killed in the brewing enclave war. And the first thing I've got to do now, having miraculously gotten out of the Scholomance, is turn straight around and find a way back in.
---
What do you think about this review?
Comments
No comments posted.

Registered users may leave comments.
Log in or register now!