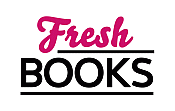 Sweet Reads in February
"Wintry weather is a character in this mountainside romance"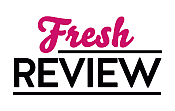 Reviewed by Clare O'Beara
Posted November 3, 2022

Romance Contemporary | Women's Fiction Contemporary
This is a well-rounded romance after forty story, an account that makes us believe in second chances at life and love. FLIRTING WITH THE BEAST hints at a Beauty and the Beast tale, but there are considerable differences as well as similarities. Andi McDermott is preparing to host her stepson and his partner at her Christmassy home in San Juan Capistrano. But he rings to say they have another engagement. Andi was never close to him, so she swallows her disappointment, phones a girlfriend and arranges for them to spend the holidays at her cabin near Lake Arrowhead, in the San Bernardino Mountains.
Widowed five years, Andi tells Margot that she's now coming to terms with what she doesn't need in her life – like the show-off house, the decorative dressing. She can be just herself, without needing anyone's opinion. Margot, fully supportive, makes eyes at the solitary neighbour in his comfortable cabin. Wolf Enders, who left his New Orleans family behind after retiring from the Army, works from his mountainside perch and doesn't require company. But a snowstorm comes barrelling in after Margo leaves, and the two neighbours might have to overcome their past differences to survive.
If that was all the story, it could be a brief novella, but in a manner true to life, everyone has family ties and responsibilities, even if they have not felt them for some time. As we get to know Andi and Wolf, we can see why the man's sister nicknamed him Beast and make up our own minds about the truth of the matter. These are deeply shaded characters, with reasons for their behaviour and with room in their hearts for love – perhaps. Reading a contemporary romance with middle aged characters is a good departure for those who generally just read about first love. First love can be impulsive and passionate, but later in life, with wiser heads, the characters tend to have different values and bring a full set of responsibilities.
Jane Porter is an author from small-town California, and this is reflected in her wintry landscape descriptions, bringing the weather in as a character and the wooded slopes as backdrop. I particularly enjoyed this aspect of FLIRTING WITH THE BEAST. With the delicious food and drink described, I also wanted it to be Christmas already!
SUMMARY
A woman expecting to spend the holidays alone finds warmth in the iciest man she knows in this steamy and charming later-in-life romance by New York Times bestselling author Jane Porter.

It's been five years since Andi McDermott lost her husband, and she's finally starting to feel like herself again, ready to live fully—she's even started dating again. But when her holiday plans with her stepson and his fiancée fall through, she refuses to spend another Christmas alone while everyone is celebrating with their families. Impulsively, she decides to go up to her cabin in Lake Arrowhead, a place she used to love to visit but hadn't gone to in years, not since the feud started between her husband and their nearest neighbor.

Andi starts to rethink her decision when being alone at the cabin proves to be more challenging than she expected—a heavy snowstorm hits the area, and Andi finds herself trapped there with no one to help except for her neighbor, Wolf Enders. A military vet who lives full-time on Lake Arrowhead, Wolf is as grumpy and intimidating as Andi remembers. But he's also unexpectedly kind and uncomfortably sexy—his presence reminds Andi that she may be older, but her body still works perfectly fine, thank you very much. But can this good girl tame this sexy beast of a man, and will this snowy fling turn into a love of a lifetime?
---
What do you think about this review?
Comments
No comments posted.

Registered users may leave comments.
Log in or register now!