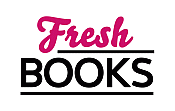 Cuddle up with a great read in November
"Feline sleuth Dewey helps assistant librarian Tru investigate murder of local book club leader..."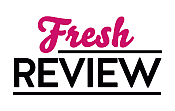 Reviewed by Ruth Castleberry
Posted October 28, 2022

The Cypress Arete Society, the town's oldest and most exclusive book club, invites assistant librarian, Tru Beckett, to speak about the library's conversion to digital while eliminating printed books altogether in A BOOK CLUB TO DIE FOR, Tru's third adventure. An essential feature of the Beloved Bookroom mysteries is that Tru hides books she kept in the library's basement and checks them out to patrons who promise to keep her secret. Tru also brings her feline sleuthing partner, Dewey, to the "beloved bookroom" daily.
Tru shows up early for the book club meeting only to find the club's leader, Rebecca White, dead in the kitchen. Unfortunately, the kitchen belongs to Detective Jace Bailey's mother, who becomes the primary suspect. And the crime site effectively eliminates Jace from being able to pursue the murder investigation.
Jace, a close friend of Dewey's, shows up at Tru's home with a cat toy for his buddy and a request for Tru – to help him prove his mother is innocent. In the meantime, high-powered defense attorney Percy Redi-Finch is already protecting Jace's mother Hazel from the media and managing her questioning by authorities.
Tru and Jace begin their efforts to uncover other suspects, alibis, and motives. Rebecca invited Joyce Fellows, from the TV show Ideal Life to do a feature on the Arete Society without informing book club members. Rebecca, a former TV soap opera star, planned to return to TV and wanted to announce it at the meeting being filmed for broadcast. That fact was also a secret from most book club members. Then, another member claimed that Rebecca would announce the removal of older members to make room for younger ones. The Arete Society's hard and fast rule only accepted ten individuals for membership.
While uncovering speculation about Rebecca's potential announcements, Dewey continues to contribute his discoveries while consistently presenting Tru with clues - paperback books that ultimately lead to a suspect.
Dorothy St. James creates an intriguing setting for her series and writes fascinating mysteries that work on more than one level. Her characters are engaging, the plot well-conceived, and all are delivered at a steady pace. A BOOK CLUB TO DIE FOR is a solid addition to this unique Beloved Bookroom series.
SUMMARY
The Cypress Arete Society is the town's oldest and most exclusive book club. When Trudell Beckett, the town's spunky assistant librarian, is invited to speak to the club about the library, its modernization, and her efforts to bring printed books to the reading public, Trudell's friend Flossie invites herself along. Flossie has been on the book club's waiting list for five years, and she's determined to find out why she's never received an invitation to join.

When Tru and Flossie arrive early for the book club, they're shocked to find the club leader, Rebecca White, dead in the kitchen. The main suspect: Detective Jace Bailey's mother, the host for the evening. With Jace removed from the case due to the conflict of interest, Trudell must help him investigate and prove his mother's innocence in a case where nothing is as it seems.

---
What do you think about this review?
Comments
No comments posted.

Registered users may leave comments.
Log in or register now!