"Searching for family certainly opens some interesting doors"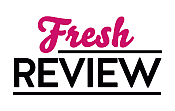 Reviewed by Sandra Wurman
Posted October 14, 2022

Romance Contemporary | Romance Western
Relationships are very complicated and in THE OTHER HOLLISTER MAN by Stella Bagwell, it was never more apparent. Intriguing relationships seem to be prevalent in this author's bag of tricks. Love is complicated. Family is as well. And in THE OTHER HOLLISTER MAN, we meet two groups of a family whose histories have been separated by more than just time and distance. The two Hollister families have not been aware of the existence of the other.
Vanessa has been hired to research any possible connection between the Hollisters of Stone Creek in Utah and the Hollisters of Three Rivers Ranch in Arizona. Other than the surname and the fact that both families are primarily in the ranch business there isn't necessarily a link, but they do share some of what you might call coincidental sameness. Twins, career choices, and a love and respect for their families. That might not make them related in any way but certainly creates a reason to seek out more facts.
That's what Maureen Hollister of the Arizona family was looking for when she decided to pursue the research and asked Vanessa to help. Maureen's husband Joel has been gone now for several years. Joel had been murdered. A crime that is still open. But this Hollister family has flourished in their businesses, careers, and certainly in the growth of their family. Lots of children and grandchildren.
Jack's family in Utah has been more contained. Their ranch is small by comparison. And there is only one grandson currently. Most of Jack's siblings are still single. Jack's father Hadley appointed him as the one to visit with the other Hollister family. His reasons were more about finding out if there was any concern about them being interested in his ranch. Hadley worried that they might be looking for a means to the mineral rights on his land. His land holdings very important to him and his family.
What Jack realizes, right off the bat, is that the Hollisters of Arizona were quite wealthy, so his dad needn't have worried about their motives. Maureen seemed to want to know more about any possible relations with her deceased husband. She automatically welcomed Jack and made him comfortable.
It doesn't hurt that Jack was going to spend time with the very beautiful Vanessa who surprisingly captured Jack's eye. Jack was distrustful of pretty women hence his bachelor's status. He certainly wasn't looking. There was no denying the mutual attraction that was unfortunately doomed if nothing other than pure distance.
Vanessa and Jack were determined to keep their relationship bounded by friendship and nothing more. Stella Bagwell certainly had other ideas and we are entertained by the budding romance between these two charming characters. In fact, all the characters in THE OTHER HOLLISTER MAN are charming as are all those in the Men of the West series. This is the fiftieth book. I had not read any from this series and found THE OTHER HOLLISTER MAN to stand alone quite well. Stella Bagwell created two intriguing locations along with some wondrous folk. She treats her characters with respect and makes them amazingly real. THE OTHER HOLLISTER MAN is a joy to read.
SUMMARY
A rancher finds unexpected romance in USA TODAY bestselling author Stella Bagwell's latest entry in the Men of the West series!

Finding love—and family—where it's most surprising

When he arrives at Three Rivers Ranch, reserved rancher Jack Hollister isn't expecting much—especially from the woman tasked to help him investigate a possible new branch of the family tree. But as soon as he meets smoldering, sweet Vanessa Richardson, he can't stop thinking about her. And even if both Van's and Jack's hearts have been scorched before, the flame sizzling between them cannot be extinguished…

From Harlequin Special Edition: Believe in love. Overcome obstacles. Find happiness.
---
What do you think about this review?
Comments
No comments posted.

Registered users may leave comments.
Log in or register now!