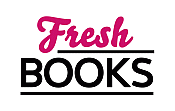 Cuddle up with a great read in November
"The story fans have waited impatiently for!"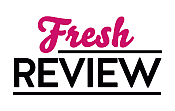 Reviewed by Annetta Sweetko
Posted October 14, 2022

In DARK ALPHA'S COMMAND, we finally get the story that many have been waiting for with bated breaths. Balladyn has held many places in his long life - the White Queen's guard where he fought for good, and The Dark Fae King - after being betrayed by those he had once honored. Now as a Reaper, he finds himself at a loss for where he belongs. When suddenly something is pulling him out of Death's realm into a dark alley - without knowing who is calling or why.

Rhona's world had been changed with the loss of a mentor and friend making her the leader of the Druid's - a position that she doesn't feel completely right about. Now having been left for dead in an Irish alley, she is even more worried about the strength of the Others who want to rule the world.

Never expecting to be rescued by a Reaper - let alone the former Dark King, Rhona is surprised at the feeling of connection with this man. She hopes the trust she is feeling will go a long way in finding who had tried to kill her. She also wondered how Balladyn had known she was in danger.

DARK ALPHA'S COMMAND will not disappoint Reaper fans for one moment. Everything that was expected - including Balladyn's confusion when it all first begins - will have readers on the edge of their seats and holding their breath for more. And more certainly comes their way!

Balladyn is one of Ms. Grant's characters that many were unsure of during the different appearances he made - especially where either Rhy or Con were involved. But he did turn back to the good side as he helped the Kings and Fae beat out Usaeil - only to die. But as Death accepted him as one of her Reapers you know where he stands. Rhona is really endearing - she is strong in her skills but is unsure about being given the leadership position. She might come off a little helpless at times, but then that is exactly what Balladyn needs - someone who needs him.

DARK ALPHA'S COMMAND is precisely what readers want when it comes to Ms. Grant's books; action, danger, intrigue, good vs evil, romance, and past characters coming back to help when they are needed. This will not be a disappointment!
SUMMARY
From New York Times bestselling author Donna Grant comes another action-packed installment in her thrilling Reaper series, featuring a brotherhood of elite assassins who wage war on the Fae at Death's behest—and the women who dare to love them.

There is no escaping a Reaper. I am an elite assassin, part of a brotherhood that only answers to Death. And when Death says your time is up, I'm coming for you…
I've been a part of so many different worlds I'm not sure who I am or where I fit in anymore. Honestly, with everything I've been through, being called across realms and encountering the beautiful Druid who instantly captures my attention—and my heart—shouldn't have surprised me. But it did. Not as much as discovering how it feels to brush against her magic, however. Now, we must navigate these new waters and fight against our latest threat, hoping that our combined power and that of our allies is enough to defeat our foe. Because the Fae Others want to end the Reapers and take over the realm, and their leader is one of the most formidable enemies we've ever faced. The battle won't be easy, but with this strong, resilient mortal by my side and some help from our friends, it's a fight I'm more than willing to enter—as long as it means she's by my side. Forever.
---
What do you think about this review?
Comments
No comments posted.

Registered users may leave comments.
Log in or register now!