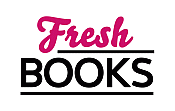 Cuddle up with a great read in November
"She doesn't find Bigfoot, but she gets her man."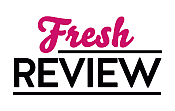 Reviewed by Annetta Sweetko
Posted October 14, 2022

Romance Paranormal | Romance Holiday
What could possibly go wrong when a woman finds herself trying to say a "dog" from a frozen lake and accidentally gets bit by the poor frightened guy? Think of one big CHRISTMAS WOLF SURPRISE and you have your answer.

Red Wolf shifter Maverick Wilding was managing his reindeer ranch's Christmas show when a tip came in that a couple saw a reindeer in the forest. He knows it can't be his, but he will look. What he finds is a woman on the lake getting water and the ice is too thin - so as a wolf he runs to warn her. Better a wolf than a naked man, right?

Gina Hutton and her brother and a couple of his friends are on a Bigfoot hunt. She doesn't believe in them, but she loves to camp. Little does she know that she is about to become something from the legend books herself. And that is only the beginning.

CHRISTMAS WOLF SURPRISE will, at times, have you rolling with laughter and other times holding your breath as you wait for what could possibly happen next. Maverick and Gina are well matched and work together and get to know each other before they become mates, which is a theme for author Terry Spear's shifter books. Once you mate you are stuck so it is a good idea to have some fun but hold off in case you really don't like each other. Good idea for the real world too.

CHRISTMAS WOLF SURPRISE is, of course, a holiday-themed book but it is an excellent one that can be read year-round and still thoroughly enjoyed. It fills the need for romance, action, dealing with dilemmas of life - and boy do they have a lot of those - and trying to enjoy the holidays with friends and family despite the stresses of life. In other words, a book that will say something to everyone reading it! Good job on a fun read!
SUMMARY
Red wolf shifter Maverick Wilding is preoccupied with managing the Christmas activities that make the reindeer at his ranch so popular during the holidays, until a run-in with werewolf hunters cause the worst sort of trouble for his kind.
Gina Hutton is out on a Bigfoot adventure in the forest with her brother James when she is suddenly immersed in an adventure far more dangerous and surprising than she ever could have imagined. When she falls head over heels she is torn between the new world of wolves she is discovering and the world she must leave behind.
---
What do you think about this review?
Comments
No comments posted.

Registered users may leave comments.
Log in or register now!