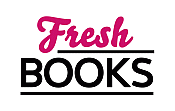 Best reads in December
"A CELEBRITY VEGAN CHEF IS UP TO NO GOUDA IN THE LATEST CHEESE SHOP MYSTERY"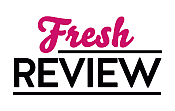 Reviewed by Sandra Martin
Posted October 5, 2022

Mystery Cozy | Mystery Culinary
In the second Cheese Shop mystery, GONE FOR GOUDA, Willa Bauer is happy to be hosting a vegan event in her cheese shop with cooking reality star and influencer, Phoebe Winston. It will be great publicity for Curds & Whey, but Willa isn't prepared for Phoebe's demanding and manipulative manner, especially when she manipulates Willa's nineteen-year-old employee, Archie. When it is discovered, Phoebe is a vegan fraud, and the cooking event is canceled, Willa is steaming mad. That is until she learns Phoebe has been murdered and the police's number one suspect is Archie. Willa has some sleuthing to do to clear her young employee before he's charged with murder.
Willa's investigation soon uncovers Phoebe's sordid past at a local culinary school. Phoebe was accused of stealing another student's recipes and her cookbooks contain some recipes like her former best friend's. Other aspects of Phoebe's life have been carefully orchestrated to portray her in a certain way on social media. Her personal assistant, Thomas, is distraught over her death, but her former best friend, Ginger, doesn't seem to care.
Willa has her hands full of suspects who may have wanted to hurt Phoebe, including a new journalist in town, a possible stalker, an old culinary school rival, an angry personal assistant, and Phoebe's ex-best friend, Ginger. As Willa keeps digging, she also must deal with vandalism to her Harvest Fair float, and her conflicting feelings about two eligible men in town. Can Willa keep it all together and solve the murder before one of her employees becomes the next victim?
GONE FOR GOUDA is an entertaining trip back to Yarrow Glen and the new cheese shop in town. It is filled with interesting local characters and retail establishments, which create a warm and welcoming setting for the story. Willa is a strong, independent entrepreneur who has suffered losses in the past but has the determination to succeed. This makes her a highly likable character and a good sleuth. The mystery moves at a nice pace and there are several viable suspects with reasons to kill the victim. Filled with colorful characters, a cozy setting, cheese tidbits, a celebrity death, and fun autumn small-town activities, reading GONE FOR GOUDA is a good way to spend a fall afternoon. Grab a charcuterie board and some beer cheese soup and enjoy! Recipes included.
SUMMARY

Yarrow Glen's newest cheese shop, Curds & Whey, has a lot on its plate, but cheesemonger Willa Bauer relishes a challenge. There's a float to build for the fall festival, plus the French-inspired cheese shop is playing host to celebrity vegan chef Phoebe Winston. But when photos surface that prove this vegan influencer is, in fact, a carnivore, things crumble faster than any cheese on the market: Phoebe is murdered. Willa's employee, the affable Archie, was the last one to see Phoebe alive and the first person the police suspect. To clear his name Willa must uncover who's been up to no gouda...
---
What do you think about this review?
Comments
No comments posted.

Registered users may leave comments.
Log in or register now!