"A character-driven spooky tale of suspense mixed with a charming love story!"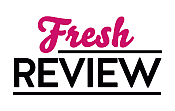 Reviewed by Miranda Owen
Posted September 29, 2022

AFTER THE BITE is the thirty-fifth book in Lynsay Sands' Argeneau paranormal romance series. Lynsay Sands has me intrigued with the direction her Argeneau series is headed. For me, it's as though she combines classic elements of paranormal romance with those of classic horror films. Hooray for me! In AFTER THE BITE, Immortal Enforcer Valerian stumbles across his potential lifemate while he's indulging in one of his favorite activities – golfing. That the woman of his dreams just happens to own a golf course seems like fate. What Valerian really doesn't anticipate is that his newly beloved Natalie has a shadowy stalker trying to bump her off. With so many secrets the two main characters are hiding, I'm glad this story is told from alternating perspectives.
Rather than have this hero and heroine get physically intimate too soon, the sexual tension builds as they get to know each other better and the stakes are raised by the unknown psycho hovering on the periphery. There is a tangible eerie quality to this book's setting, and almost SHINING-esque for me. On the one hand, it's an ordinary yet exquisitely run golf resort, but you can almost see the mist and shadows as a somewhat sinister cloud hovers over the location's natural beauty. Perfect. Of course, children, and the unspoken threat to their safety, always makes things ten times scarier. Natalie's little girl Mia is adorable, even though you constantly worry for her. Valerians assorted co-workers, friends, and family descend on Natalie and her resort to help protect her as well as bedevil this couple-in-the-making. Head vamp in charge Lucian Argeneau is predictably growly, but not as insufferable as he's been in some other books. Even with the ever-present danger and the nearness of family, Natalie and Valerian do manage to find some moments together to talk and fall in love. Valerian charms his potential lifemate with his skills as a possible stepdad and his ridiculously good looks.
AFTER THE BITE is a character-driven spooky tale of suspense mixed with a charming love story. Valerian is my kind of hero – strong and protective, sweet, sexy, and everything in between. Natalie is a woman with a complicated past, but she's also very resilient. I found several of the new supporting characters interesting and wouldn't mind them popping up in future stories. I look forward to the next Argeneau romance.
SUMMARY
The Argeneaus are back! New York Times bestselling author Lynsay Sands returns with another sexy, passion-filled romance about everyone's favorite vampires.
Immortal Enforcer Valerian just wants to relax. His last assignment had been more grueling than he'd care to admit, and golf has always helped him unwind. If golf course owner Natalie thinks it's a little odd for him to tee off at sunset every evening, she's keeping it to herself. The single mom is sexy as hell, and her little daughter Mia only adds to his delight. He knows Natalie is wary of a relationship of any kind…what will she think when she discovers he's an Immortal? His best course of action is to woo her the old-fashioned way.
But the course of true love never did run smooth—especially for a vampire and a mortal. And when danger stalks Natalie, Valerian realizes he's playing a game of life and death and if he loses this round, he risks losing her forever.
---
What do you think about this review?
Comments
No comments posted.

Registered users may leave comments.
Log in or register now!