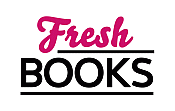 Grab a PSL and a great read in September
"After the Great War, can Verity Kent ever live in peace?"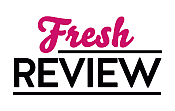 Reviewed by Clare O'Beara
Posted September 17, 2022

All hands on deck for the latest episode in the adventurous life of Verity Kent. Verity served in Europe during the Great War, working undercover. Now it's 1919 and she and her husband Sidney are reunited, but not undamaged. The 'Verity Kent Mysteries' have earlier shown a shadowy figure in the Establishment. Perhaps a death can be attributed to this Lord Ardmore.

Calling upon her widowed aunt in Wiltshire, in A PRETTY DECEIT, London fashion figure Verity is asked to question the staff about damage to the great house, and missing items. Sidney goes on to another investigation while Verity questions the gardener and maids. While the RAF were stationed here, and there was an airfield next door, they would hardly stoop to removing family paintings and silver snuffboxes. An observant ally is Verity's cousin Reg, who is now blinded and learning to cope, in charge of an estate that finds it hard to get servants or make repairs. Reg was actually my favorite character, and I hope he makes good on his promise to visit Verity soon. A maid who went off and never returned lends an ominous note.


Lord Ardmore may have been behind the early death of the father of Verity's friend Max, the Earl of Ryde. This part of the plot makes great use of a red sporty car and undercover shadowy figures. A cipher turns up and the trio dutifully puzzles it out and follows a treasure trail. I didn't love this section, although it takes us to some interesting rural locations. There is nothing the reader can do to work out the solutions, unlike the country house mystery which of course turns up a body and suspects.

The setting in the aftermath of the war demonstrates a society amid upheaval. Great houses are quietly decaying. Jobs are available for fit men and women, so it was reasonable to suppose that a maid would just leave, unlike at the turn of the century. Injured ex-servicemen are frequently met, and titles passed down as seniors had been killed. Verity can't come to terms with having lost her brother, while the oldest men continue to work, as they have no pension. Working horses are already scarce. They had been stripped for war purposes, and are getting replaced by motors. This atmospheric tale A PRETTY DECEIT demonstrates Anna Lee Huber's eye for detail and research. Her characters want to live in peace, but conflict won't let them go.
SUMMARY
In the aftermath of the Great War, the line between friend and foe may be hard to discern, even for indomitable former Secret Service agent Verity Kent, in award-winning author Anna Lee Huber's thrilling mystery series.

Peacetime has brought little respite for Verity Kent. Intrigue still abounds, even within her own family. As a favor to her father, Verity agrees to visit his sister in Wiltshire. Her once prosperous aunt has fallen on difficult times and is considering selling their estate. But there are strange goings-on at the manor, including missing servants, possible heirloom forgeries, and suspicious rumors—all leading to the discovery of a dead body on the grounds.

While Verity and her husband, Sidney, investigate this new mystery, they are also on the trail of an old adversary—the shadowy and lethal Lord Ardmore. At every turn, the suspected traitor seems to be one step ahead of them. And even when their dear friend Max, the Earl of Ryde, stumbles upon a code hidden among his late father's effects that may reveal the truth about Ardmore, Verity wonders if they are really the hunters—or the hunted . . .
---
What do you think about this review?
Comments
No comments posted.

Registered users may leave comments.
Log in or register now!