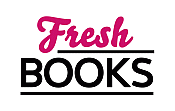 Grab a PSL and a great read in September
"Celtic fantasy in Cornwall with a Princess fighting traitors"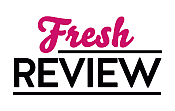 Reviewed by Clare O'Beara
Posted September 17, 2022

Gwendolyn is a Princess of ancient Cornwall, a land that has many minerals such as tin, gold, and copper. Warring nations and trading tribes populate the island of Pretania - ancient Britannia. In the first book of the 'Goldenchild Prophecy,' Gwendolyn, a sheltered young woman, married a neighboring Prince, hoping to unite their people. However, Prince Locrinus and his mother Innogen turn out to be avaricious and cruel, and in the second book, we see their true colors.

THE QUEEN'S HUNTSMAN begins with the Cornish Princess held in one dank castle room, with food brought by a servant or Locrinus' mistress, Estrildis, who has already borne the lord a child and intends to take the throne. She probably knows Loc is just using her too, as she never speaks of love between them. Of course, the story has to move on from there, but while Gwendolyn is a captive, she learns that all her family and most of her friends have been slain by traitors.

The dramatic story has additional fantasy elements including a half-blood Fae called Malik, who served Gwen's father in the role of huntsman and arms tutor. Adjusting historical fiction to include Celtic fantasy in 11th Century BC works well, as today's audience only wants to read so much about riding through trees and mud, while many strange occurrences had no known explanation at that time. Malik is written as a somewhat otherworldly and scary person, but a newcomer to the tale is a glamorous female Fae called Esme, who is amused by the young princess dumped on her doorstep, and provides further information and depth.

Gwen has to consider possible alliances with other tribes but the only people she can depend on – while putting them in peril – are Malik and her former guard Bryn, and his sister Ely. And if even if she can travel far enough to parley, why should anyone listen to a muddy waif? She has nothing to offer. She's penniless and already married. Author Tanya Anne Crosby moves deftly, putting her hero Gwen into one impossibly tough position after another. Gwen has to do the work, staying strong and fit, pushing herself beyond limits, and maturing into a warrior princess beyond all expectations. THE QUEEN'S HUNTSMAN is a splendid read, taking up the gaily idle girl of the first book and forging her in fire. I'm looking forward to the final installment.
SUMMARY

Discovering his bride's hair is not gold, Loc reveals his true nature. Ambitious and cruel, he never coveted his ill-favored Cornish Bride. Now, with the help of his greedy mistress, Estrildis, he'll turn his gambits toward removing his aged father from the throne, so he can assume the crown in his stead. It's only a matter of time before the elder kings are dead, and then, if his dull little bride provides nothing more, she'll deliver him Pretania's crown...

But prophecies are mercurial by nature, and the Fae have their own schemes…

As Gwendolyn feared, her father is ailing, and the land is suffering. To make matters worse, the half-blood Fae she fears holds her heart has abandoned her to her fate. Although one of her Fae gifts has already proven true—the gift of reflection—the other two remain uncertain. To find her true destiny, Cornwall's new queen must face new trials at the Loegrian court, and the wiles of an ambitious mistress, in order to seek her true self and find her true love.
---
What do you think about this review?
Comments
No comments posted.

Registered users may leave comments.
Log in or register now!