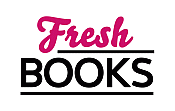 Grab a PSL and a great read in September
"The library ghost is not the only ghost in town"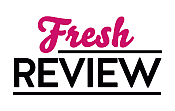 Reviewed by Clare O'Beara
Posted September 17, 2022

Mystery Cozy | Mystery Woman Sleuth
Clover Ridge, Connecticut, is the setting for the latest paranormal cozy mystery starring librarian Carrie Singleton. Carrie has recently become engaged and is looking forward to a new chapter in her life. However, a piece of bad news concerning her fiance's family puts happiness on hold.

DEWEY DECIMATED again features Evelyn, who haunts the busy library. This time Evelyn is not the only ghost in town. By using this format, the 'Haunted Library' mysteries provide our amateur sleuth with background gossip and local historical information. A murdered man's shade can't rest, but inconveniently, he can't remember who killed him. Most of this pleasant tale is spent indoors, in the library, which is gaining an addition at the cost of noisy and expensive building work, or in council meetings with Carrie. At one point the librarian takes off for a morning to walk around a nature preserve – but blink and you'll miss it.

Seabrook Preserve which lies alongside the Long Island Sound is a bone of contention. The town owns this land but could do a deal for building hundreds of high-priced homes, develop a smart park, or invest money in the nature reserve and hope it eventually paid its way. I found the situation interesting and no doubt reflective of real debates up and down the country. The author Allison Brook lives on Long Island so she provides us with first-hand knowledge.

Dylan Avery, Carrie's fiancé, runs an investigation agency that has recovered stolen artworks. In this installment we get to learn more about his family and how the bad luck supposed to repose in the old house that's the library's new addition, may have rubbed off on Dylan's relatives.

With plenty going on and plans for a Fall Festival, Carrie finds herself at the center of town activity. The book feels busier than earlier ones, and we get to enjoy the company of Smokey Joe the library cat. Fans of author Allison Brook will be pleased with DEWEY DECIMATED, which keeps the series lively. Ghosts and all.
SUMMARY
Carrie Singleton is just off a hot string of murder cases centered around the spooky local library in Clover Ridge, Connecticut. She could really use a break—but no such luck, as she; Smoky Joe, the resident cat; and Evelyn, the library's ghost, are drawn into another tantalizing whodunit.

First, a dead body is found in the basement of the building attached to the library, and it turns out to be Carrie's fiancé's Uncle Alec, who Dylan hasn't seen in years. But Alec has no intention of truly checking out, and his ghost makes itself at home in the library, greatly upsetting the patrons. Carrie and Evelyn work hard to keep Alec out of sight, but what was he doing in Clover Ridge to begin with? And why was he killed?

Meanwhile, the town council, of which Carrie is also a member, is embroiled in a hot-headed debate over the fate of the Seabrook Preserve, a lovely and valuable piece of property that runs along Long Island Sound. Turn it into an upscale park? Sell it to a condo developer? Or keep it as protected land?

As the dispute rages, there's another murder, this time involving a council member. Could the two murders be connected? And could Carrie be next on the hit list?
---
What do you think about this review?
Comments
1 comment posted.
Re: The library ghost is not the only ghost in town

Clare,

Thanks for your review of DEWEY DECIMATED!

Marilyn/Allison
(Marilyn Levinson 11:49am Monday)
Registered users may leave comments.
Log in or register now!